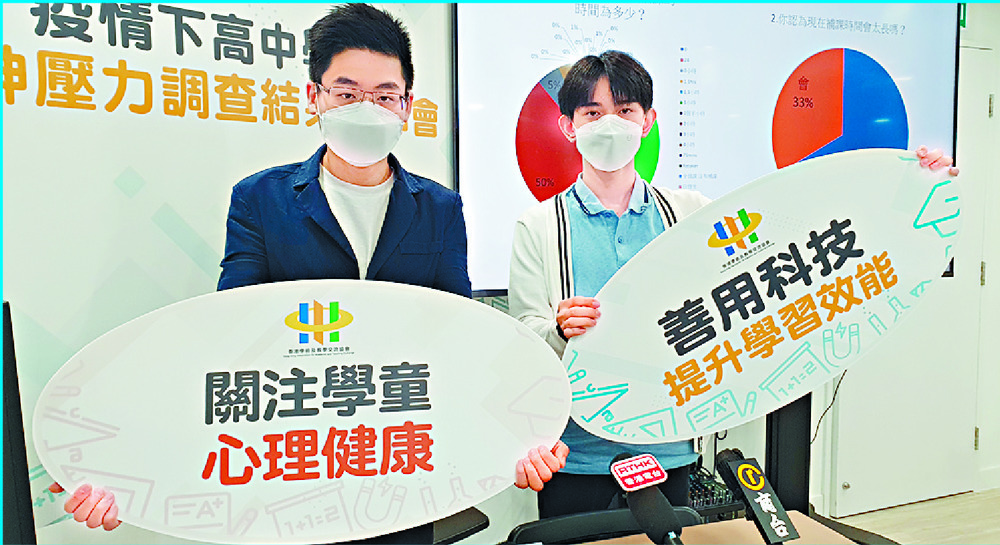 English exam worries due to lack of practice
Over 70 percent of Hong Kong Diploma of Secondary Education examination takers felt their oral English has worsened due to fewer opportunities to practice their speaking skills under social distancing measures during the almost three-year coronavirus pandemic, a survey has found.
Hong Kong Association for Academic and Teaching Exchange surveyed some 510 Secondary four to six pupils online during September and October and found three in four respondents don't feel confident to sit the DSE exams.

Some 47 percent of respondents felt their oral Chinese had also worsened under social distancing measures.

Half of them said they spent two hours daily on supplementary lessons, while one-third found those lessons ran for too long which made it difficult to stay focused.

A Secondary six pupil surnamed Lam said he still had to take supplementary lessons, despite his school resuming full-day classes.

Lam aimed to get at least 25 marks in the DSE, but added that he "felt worried about every subject" - especially oral English - as the exam is only 145 days away.

"When I was in Secondary two, our school would take us to Stanley to interview foreigners. But the activity was canceled due to the pandemic," Lam said. "Since I mostly speak Chinese in daily life, my English pronunciation has gotten worse."

But he believed that his self-learning ability has improved during the pandemic. "We don't need to compete with others, but focus on making progress every day," he said.

The survey also found that 70 percent of students were most anxious about English. The association's spokesman Spencer Lam Pak-kan said the concern revealed that the students put a great emphasis on English.

"Since the passing rate for the DSE English exam is only 56 percent, many students worry they would fail, which might affect their performance in other subjects," Lam said.

He added that students mainly studied at home during the past two years and they worried about whether they could catch up with the syllabus.

He said schools should arrange small-group oral training sessions and should take care of students' mental health through instant messaging apps.

He also said schools could utilize educational technology to enhance teaching efficiency, including using artificial intelligence and big data to generate automatic assessment reports for students according to their abilities.