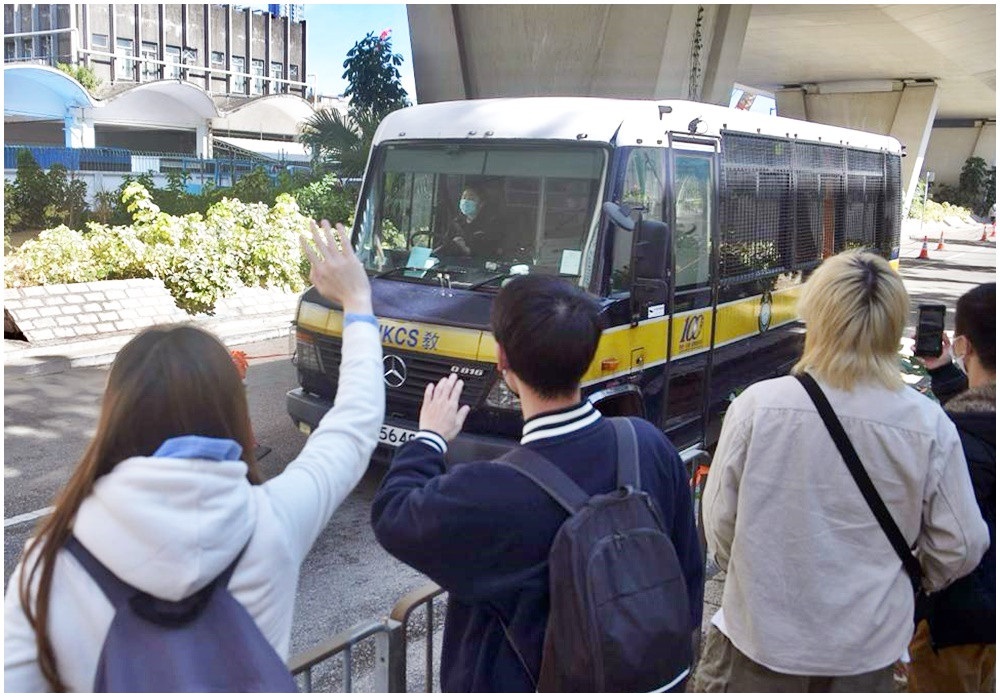 Engineer who pleads guilty of riot quotes Martin Luther King
A 26-year-old engineer who pleaded guilty to rioting in Sheung Wan during the unrest quoted Martin Luther King and lines from Stephen Chow Sing-chi's movie, saying "A riot is the language of the unheard."
Kun Kit-wang on November 13 pleaded guilty to rioting on Des Voeux Road West between Western Street and Queen Street in Sheung Wan on July 28, 2019. Twenty defendants who faced the same charge were convicted by the court.

Read more: Twenty persons convicted of rioting in Sheung Wan in 2019

Appearing in West Kowloon Magistrates' Court on Saturday, Kun in mitigation quoted late American activist Martin Luther King and told the judge "A riot is the language of the unheard."

Kun said this riot case happened because public opinion was neglected. "When there is a riot in a city, it is the government that should feel ashamed, not the people," he continued.

He recalled that July 28, 2019 was not a special date, but the July 21, 2019, where a mob attack took place in Yuen Long. He pointed out the protests later and even this case were "containing fury towards injustice."

He quoted lines from one of Chow's movies, "King of Beggars" as well, where the beggar king told the Chinese emperor, "The number of beggars is not decided by me but you, Your Highness. If you keep everyone warm and fed, who would become a beggar?" He wished to imply that whether there will be riots in the future is not decided by the people but the government.

Kun then admitted he was being ruthless in this case, but he didn't think there was anything wrong with his motive. "I may feel ashamed towards those who have been close to me, but I have no regret for this case. I will not beg for a lenient sentence but I welcome the court to hand down one.

The defense counsels for the 20 other defendants also submitted the mitigation letters to the judge, saying the defendants are diligent students and good employees, not gangsters who disrupt order and peace. The judge also agreed to the statement.

The lawyers added the court must factor in the special background of this case, calling the judge to hand down lenient sentences.

"Give them a chance so that they can turn over a new page after finishing their jail terms. After all, they are not bad guys," a lawyer representing two defendants told the court.

The 21 defendants will be remanded in custody and sentenced on January 8, 2022.