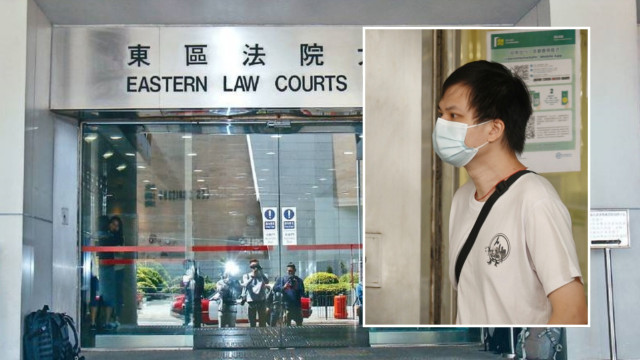 Engineer convicted of trespassing at Immigration Tower after using fake LeaveHomeSafe app
A 29-year-old engineer was on Thursday convicted of trespassing in a tenement of a public department for using a fake LeaveHomeSafe app when entering the Immigration Tower in Wan Chai two years ago.
The defendant Man Kim-wai, an engineer on government contract at the time, earlier pleaded not guilty to trespassing in a tenement under the control or management of a public department by using the fake app on November 1, 2021.

In the Eastern Magistrates' Courts today, Judge Edward Wong Ching-yu referred to the evidence submitted by the prosecution that Man knew he needed to download and use the official app before entering the building.

Yet, Man didn't do so knowingly, Wong noted.

Wong also hit back at the defense, arguing whether using the fake app could be considered a trespassing act, and said the guidelines on entering public premises were clearly stated back then during the pandemic, which Man violated.

Wong then ruled Man guilty of the charge.

Wong also said Man was convicted after a trial and didn't show remorse, stating that he would consider sending him to jail.

Wong then adjourned the case to April 20 for sentencing, pending a background report to be retrieved by the court. Man will be remanded in custody until then.