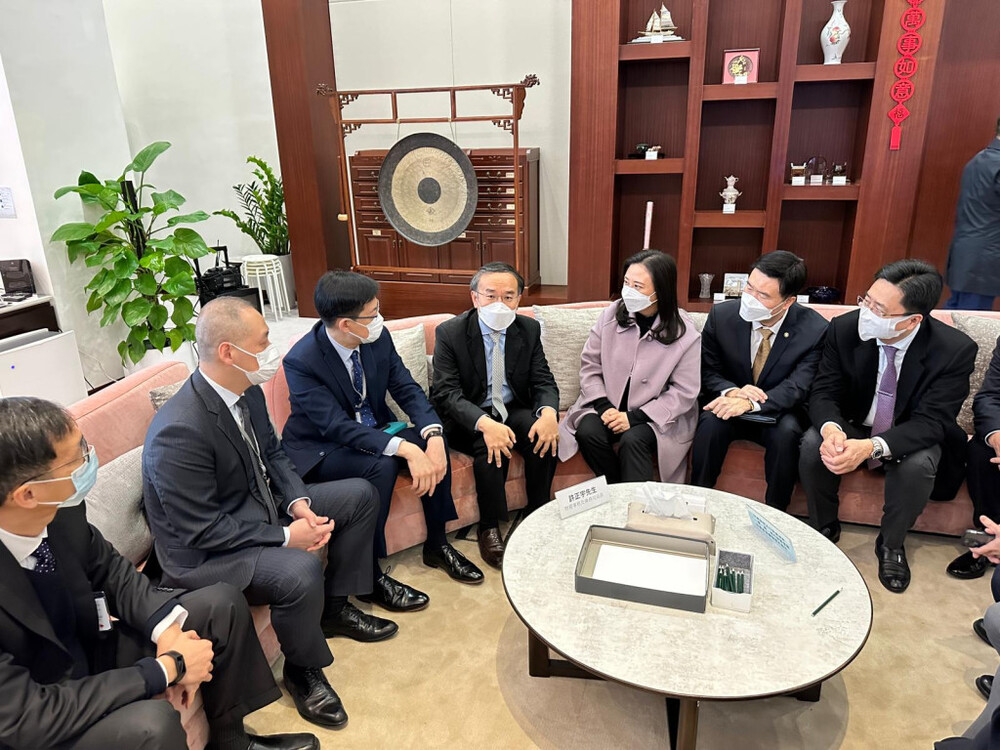 Enacting Basis Law Article 23 and attracting talent discussed at 7th antechamber exchange
Government officials and lawmakers, led by Deputy justice chief Horace Cheung Kwok-kwan on Wednesday morning, took part in the seventh "antechamber exchange session," Hong Kong's monthly meeting between the executive branch and legislative body, for the legislation of Basic Law Article 23 and the city's plan on recruiting talent.
"As requested by the Chief Executive, our legislative work is proceeding smoothly at full speed," Cheung said on the session, "There is no obstacle halting the legislation, and we hope to make further progress within this year."

He added that cases of around 6,000 of over 10,000 arrestees during the movement of opposition to the proposed legislative amendments in 2019 were still pending investigation when responding in the session to police commissioner Raymond Siu Chak-yee's statement yesterday that he would announce the arrangements for the prosecution processes of the arrestees within this month.

"There are no delays in the process; the Department of Justice would assist in the process as quickly as possible," he noted.

Besides, Secretary for Labour and Welfare Chris Sun Yuk-han revealed at the session that the Top Talent Pass Scheme, Hong Kong's talent attraction scheme, has received over 10,000 applications and 7,700 of which were approved with entry arrangements for the applicants to work in the city.

"Ninety-seven percent of the applicants were under 50 years old, and half were under 30 years old," Sun said.

The scheme, opened to applications on December 28 last year, grants eligible people who wish to apply to enter Hong Kong a 24-month stay on a valid date without the requirement to hold an offer of employment in the city.