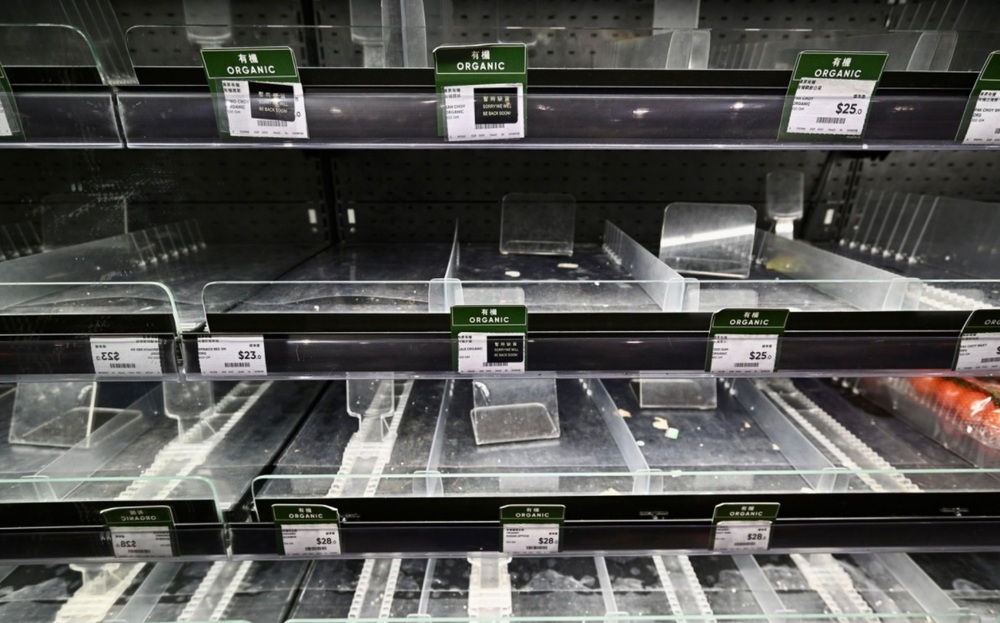 Emptied supermarket shelves await severe tropical storm Kompasu
Hongkongers preparing ahead of severe tropical storm Kompasu have emptied shelves of supermarkets.
The observatory said it would likely raise the No. 8 typhoon warning later on Tuesday as Kompasu approaches.

Senior scientific officer Lee Tsz-cheung said the wind force in Hong Kong is expected to grow stronger on Tuesday night and early Wednesday. Kompasu is forecast to skirt around 400 kilometers to the south of Hong Kong early on Wednesday. Winds may reach gale force in some areas and there will be widespread rainstorms with squalls.

When Lionrock triggered signal No. 8 last Saturday, many citizens were caught off guard.

Now the observatory says another storm is coming, and citizens have rushed to supermarkets and wet markets to stock up on rice, instant noodles, sausages, luncheon meat and frozen meat balls – traditional food items reserved for typhoons.

Long queues appeared in shops, and some are sold out of fresh vegetables in the evening.