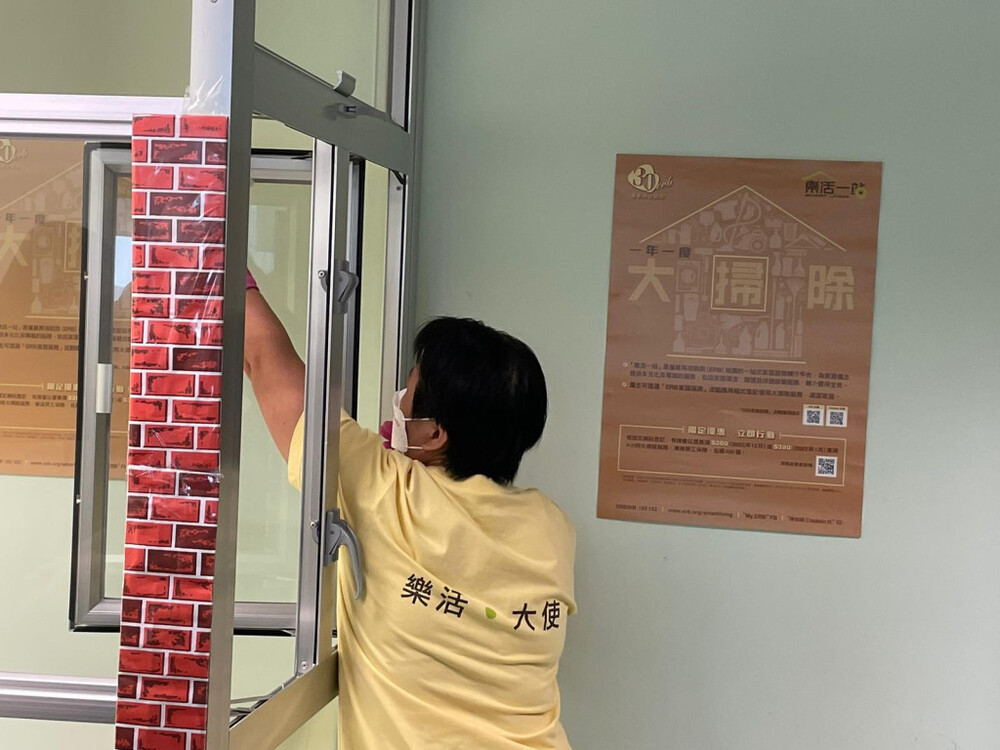 Employees Retraining Board to roll out year-end clean-up service
People have to pay HK$130 to HK$140 an hour for the year-end clean-up services by domestic helpers, a household cleaning platform by the Employee Retraining Board (ERB) suggested.
The board said the hourly rate has increased by HK$10 from last year, while it has received 1,600 bookings so far.

The board has launched the one-stop referral platform Smart Living Scheme since 2009, enabling employers to recruit professional and reliable helpers and graduates of the board-related courses can enhance employment opportunities and expand their employer networks.

The scheme also provides service of year-end clean-up, a tradition before Lunar New Year's Eve, as well as Lunar New Year dinner and Chinese pastry-making services.

The service is free of administrative fees from registration, making referrals, and post-employment follow-up.

ERB said the scheme receives an average of more than 2,500 bookings for cleaning before the Lunar New Year every year, with a successful matching rate of about 90 percent.

"With reference to the average hourly rate of about HK$130 for helpers last year, the proposed hourly rate for this year is HK$130 to HK$140," an ERB representative said.

But the board added that the figures are only the proposed rates, the actual rates need to be negotiated by employers and employees, and the employers will be required to secure the helpers' compensation insurance.

A 43-year-old helper who has been working for more than ten years, said a year-end cleaning up usually takes four to five hours. She has received about seven orders this year, expected to earn an extra income of HK$5,000.