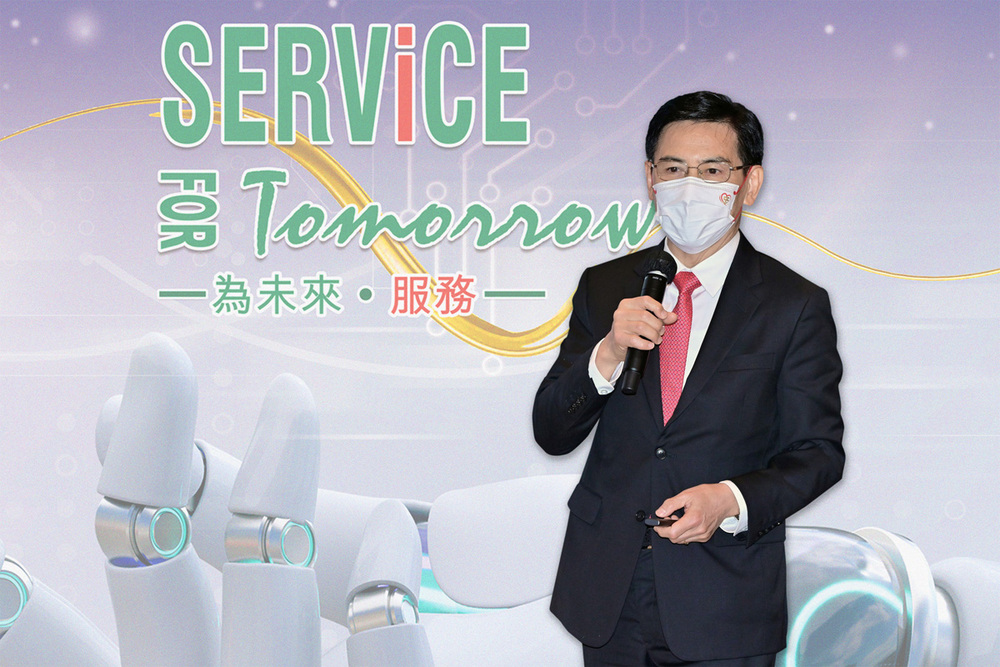 Embracing sustainability in the service of the community
The Board of Hong Yip Holdings Ltd. has been conferred the Directors Of The Year Awards 2022 in the 'Non-listed Companies Categories'.
"We are deeply honoured to receive this prestigious award, being a recognition of our dedicated effort in maintaining good corporate governance practices, and our commitment to providing sustainable quality services for the community," says Ir Kwong Ching Wai Alkin JP, Chairman & Chief Executive of Hong Yip. "This accolade is doubly gratifying given that it has been a most challenging period with the protracted pandemic changing people's lifestyle and the environment forever."

Hong Yip Holdings Ltd., a member of Sun Hung Kai Properties (SHKP), was established in 1967 and has since become one of Hong Kong's foremost specialist property management and all-round professional companies. Over the years, the company has been providing high-quality property management as well as enhancement services, such as building and engineering maintenance, landscaping, security, IT application and community services, with innovative technology and an emphasis on environmental protection. In conducting its business, it has always shared its parent company's corporate vision of "Building Homes with Heart" and its commitment of "Serving Customers with Heart".


Service for Tomorrow

Kwong believes the company's success is rooted in its far-sighted commitment to serving for the future. Based on its corporate sustainability goal of "Service for Tomorrow", Hong Yip has incorporated sustainable development principles in its business strategies.

In particular, he highlights the company's seven core values, named "SERVICE", which have effectively lain the foundation for Hong Yip on its successful journey over the years. "With these seven integral aspects - Social (S), Environment (E), Risk management (R), Vendor (V), Innovation (I), Customer (C) and Employee (E) in mind, Hong Yip will continue to strengthen our resilience and pursue sustainable growth," Kwong emphasizes.


Rigorous corporate governance

"Although Hong Yip is not a listed company, the board takes corporate governance seriously to ensure its operational and business decisions align with the goal of sustainable development," adds Kwong.

Internally, Hong Yip has implemented an ever-improving risk management strategy and a series of monitoring protocols that apply to all levels of the company, including board members, the management team, and all departmental and frontline staff. "Effective risk management ensures our company can continue its business and operations into the future," says Kwong. "It is the bedrock for our corporate succession."


Technological integration for a better environment

In support of the government's pledge for Hong Kong to achieve carbon neutrality by 2050, Hong Yip has put forward the concept of a sustainable green city in its business development plan. In line with its parent company SHKP's commitment to environmental, social and corporate governance (ESG), the company is dedicated to the increasing use of renewable energy and reduction of carbon emissions.

"In this regard, we have committed to purchase local renewable energy from CLP Power Hong Kong Limited for the next ten years, which is equivalent to a reduction of around 240 tonnes in carbon emissions, or the planting of over 10,000 trees," adds Kwong.

Hong Yip has always been actively promoting environmental protection with the application of smart technology and management systems. For example, it has collaborated with its subsidiary company Lik Kai Engineering Company to build for Sun Hung Kai Centre in Wan Chai a highly efficient facility management platform using the cutting-edge technology of Building Information Modelling - Facility Management (BIM-FIM).

By collecting and integrating big data of the building's daily management, operations and maintenance, the smart system can provide a more comprehensive and effective performance review for the company to formulate better-informed business strategies and improve the building's energy efficiency and operational performances.

Hong Yip has also implemented a series of environmental measures for energy saving and introduced different robot applications in daily operational work, so as to enhance resource efficiency and extend the scope of smart property management to achieve sustainability in the long run.


Serving the community and making lasting impact

With the expansion of the company's business and operations, Kwong is aware of the social responsibility Hong Yip needs to take for the environment and the community. He says the idea of corporate social responsibility is far more than just a business strategy or an empty slogan. Instead, it takes total commitment from top to bottom of the company to generate real impact.

"At Hong Yip, we put huge effort in encouraging employees to engage in community services and volunteer activities," Kwong notes." Thanks to the joint efforts of our staff, NGOs and various stakeholders, Hong Yip has been able to contribute to the betterment of society, especially the underprivileged community, in the form of donation and giveaways, spreading the power of love and care to all corners of the city."


Looking ahead

In winning the award, Kwong takes this opportunity to thank the jury for their valuable comments during the judging period, allowing the board to share the principles of corporate governance excellence and have an invaluable exchange of experiences and views on sustainable development and customer services.

"Looking to the future, we pledge to further improve the level of corporate governance and transparency of the enterprise itself," he concludes. "Our vision is to build a better home for our customers, provide for a better way of life, and nurture a more harmonious community."