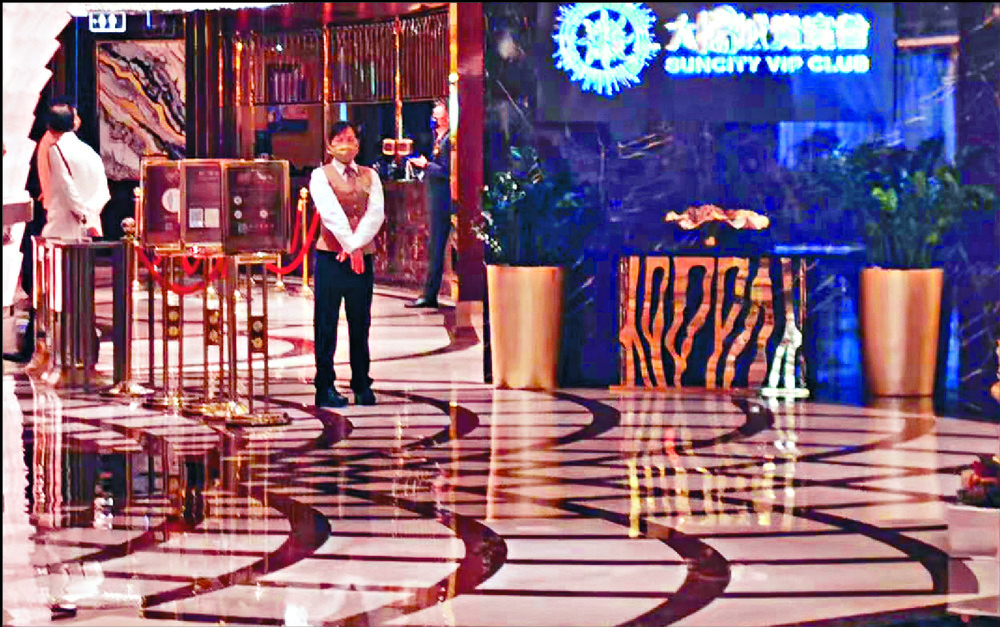 Embattled Suncity shuts all VIP rooms
Embattled gambling group Suncity Group Holdings has closed all of its VIP rooms in Macau, which accounted for around a third in the world's largest gambling hub, after chief executive Alvin Chau Cheok-wa was arrested Saturday.
Reuters cited a source as saying the move will result in a cut of around a third of its Macau headcount.

Macau reports said the Labour Affairs Bureau has reached out to Suncity to find out about its staff and demand more information.

Macau media also said people were seen waiting outside Suncity headquarters yesterday morning to ask about cash deposits they had made in the way of gambling stakes.

But staffers said they were not sure about the matter.

One of those waiting said he had deposited millions, and had attempted to withdraw the money multiple times during the second half. So far, he has only retrieved about a quarter of the amount he had deposited.

The closure came after 47-year-old Chau and 10 others were arrested in Macau on Saturday, with Chau alleged to be the "mastermind."

An arrest warrant was issued in Wenzhou, Zhejiang, on Friday for Chau.

Trading in Suncity shares on the bourse here was suspended again yesterday "pending the release of an announcement on news coverage in relation to VIP business carried out in Macau by Sun City Gaming Promotion, which constitutes inside information."

Shares of Summit Ascent, another listed firm linked to Chau, slumped another 9.5 percent to a record low of 16.2 HK cents, following a 63 percent plunge on Tuesday.

All but one of the six major casino operators fell, led by Sands China's 8.6 percent. The exception, MGM China, rose 0.6 percent to HK$5.

The closures come as the parents of a Suncity associate, Zhang Ning-ning, who was prosecuted in Wenzhou last July for opening illegal casinos, voiced fears after only finding out about her involvement in Chau's case a few days ago.

According to reports they have not received calls from her nor can they pay her a visit.

Zhang's mother said she hoped the case can be handled in Hong Kong, as her daughter is a Hongkonger.

The Security Bureau said the SAR has carried out suitable follow-ups, after receiving a notice from the mainland authorities last July that Zhang has been arrested.