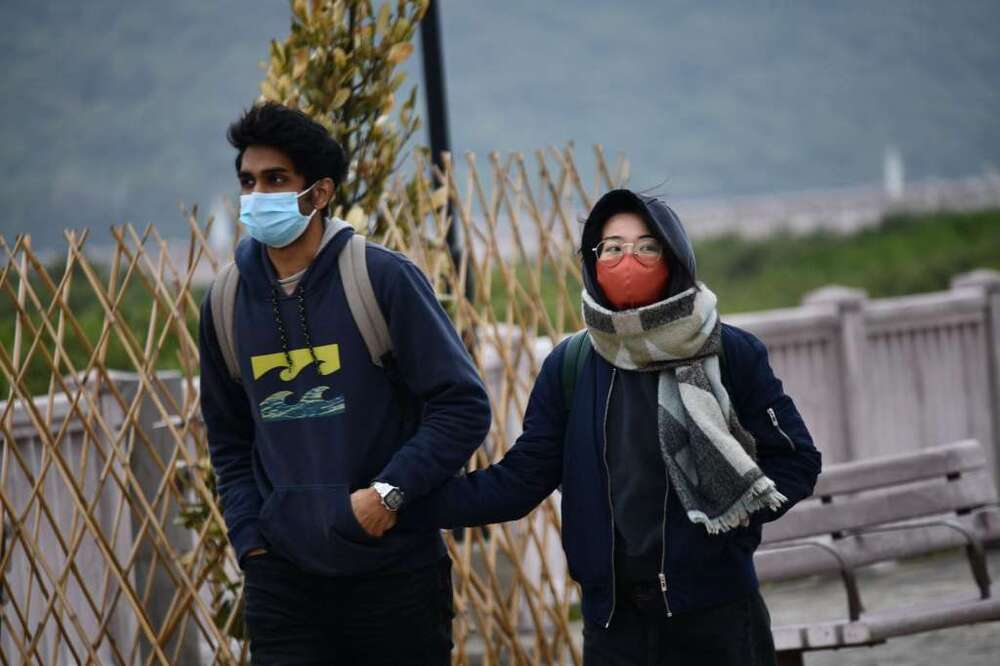 Eligible people could be exempted from using the LeaveHomeSafe app to enter cold shelters
Eighteen temporary cold shelters are opened for people in need on Sunday. Eligible ones including those aged under 12 or over 65 could be exempted from using the LeaveHomeSafe for getting in.
In view of the cold weather, the Home Affairs Department has opened 18 temporary shelters on Sunday and would maintain opening during the daytime on Monday when the Cold Weather Warning is still in force.

In light of the mandatory use of the LeaveHomeSafe app when entering government premises, all persons are required to scan the venue QR code before entering.

Exempted people included those aged below 12 or above 65, people with disabilities that found difficulties in using the app and those without cell phones.

All exempted are required to complete a prescribed form to register their personal information, contact, and date and time of entry. The information provided would be verified.

The 18 temporary cold shelters could be found on the HAD website.

To ensure users can rest in a quiet and undisturbed environment, public or agencies wishing to make donations are requested to register with the staff of the shelter first.

Donors will then be directed to place the donated items at a specified indoor location. The staff will help notify the shelter users to collect the items on their own.

Anyone seeking temporary refuge or with any questions about the donation arrangements may call the department's hotline at 25728427 for more information.

At 7 pm on Sunday, Hong Kong Observatory reported that the air temperature was 13 degrees Celsius and the relative humidity was 92 percent.

The Observatory said that the Cold Weather Warning was in force and it might cause adverse health effects.

It was forecast that it would be cold and cloudy with more frequent rain for Sunday night and Monday.

During this period, the minimum temperature will be about 9 degrees in the urban areas, and a few degrees lower in the New Territories. The maximum temperature will be around 12 degrees on Monday.