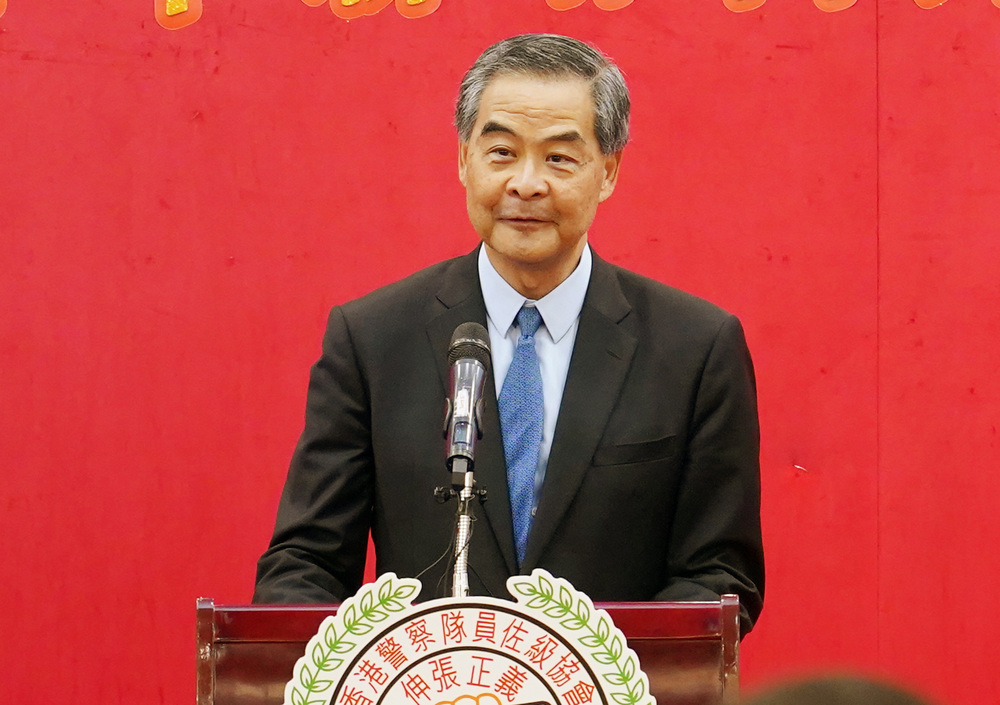 Elections not a must for formation of District Councils, says CY Leung
It is not a must for District Councils to be produced through elections, former chief executive Leung Chun-ying said, as he pointed to the Basic Law and said it clearly defines the councils as more of a consultative organization.
In a TV interview aired on Saturday, Leung explained his remarks came after considering the relevant duties of the councils, which the Basic Law states cover district administration and other affairs, and providing services in fields like culture, recreation, and environmental sanitation.

He continued that consultative bodies with administrative power, like the Housing Authority and Urban Renewal Authority, are also not produced through elections.

Leung, also the vice-chairman of the National Committee of the Chinese People's Political Consultative Conference, added civil elections do not necessarily represent progress as he noted previous terms of the Legislative Council, generated through elections, was a step back.

Leung also challenged lawmakers nowadays are not given the floor enough time to speak and said they must not fear the West, those who have fled to Taiwan, or overseas opposition forces.

Leung pointed out that during the social unrest in 2019, authorities changed the license plate that started with AM to an ordinary one for government vehicles so that protesters wouldn't target those vehicles.

He blasted that this handling style lacked the spirit of "competition" and "sacrifices" and would encourage the vigor of the opposite side.

He said authorities should have confronted the opposition forces face-to-face, and citizens could now look back and know that justice has prevailed.