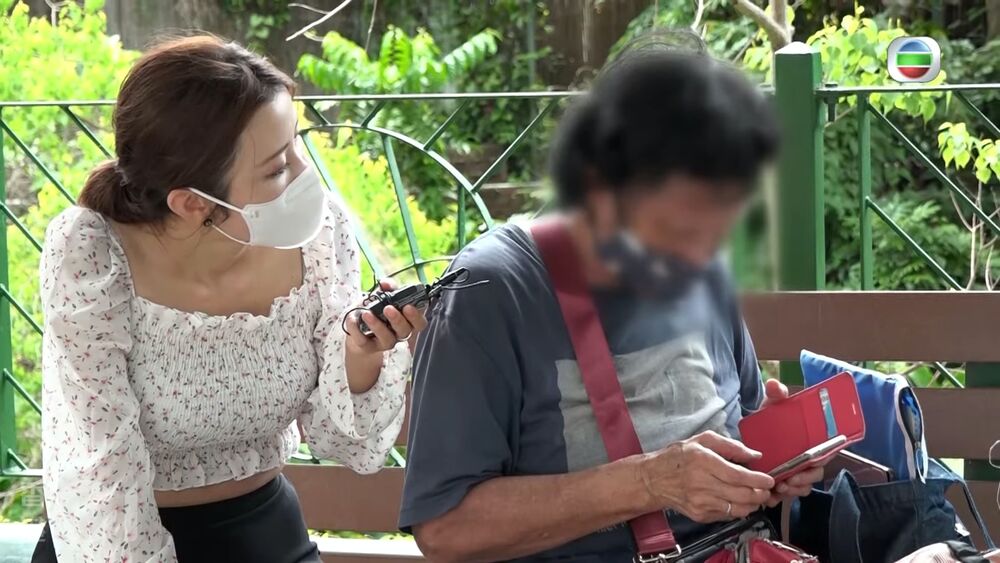 Elderly woman accused of assaulting TVB host insists she is innocent
A 71-year-old woman accused of assaulting female host Joan Lee Vin-yee of TVB's infotainment program "Scoop" in April last year insisted she was innocent and refused to sign a bind-over order as the trial began Thursday.
The elderly woman Edna Chan Pic-jen was charged with two counts of common assault for attacking Lee twice near a restaurant on Lantau Island on April 28, 2022.

Chan earlier applied for the case to be dismissed, but the court rejected her request.

In West Kowloon Magistrates' Courts today, the prosecution proposed allowing Chan to sign a bind-over order for the case to be settled. Yet, Chan insisted she was innocent and said such handling "was out of the question."

Magistrate Tsang Hing-tung asked Chan how she would defend herself in court, but Chan said she had never committed any crime and slashed back at the crew, saying they committed the crimes.

A camera operator named Tai then testified that Chan flung her trolley towards Lee several times and pushed Lee into the road. He added Chan once punched Lee's hip and elbowed Lee in her face. Chan also allegedly struck the camera, causing it to malfunction for a while.

Tai continued that Chan boarded a bus and left the scene while the crew reported the incident to their company and the police.

The trial will continue tomorrow (Fri).