Hospital Authority Chief Manager Dr Lau Ka-hin says 2,100 of the coronavirus patients sent to public facilities were aged 60 and above.
Elderly residents made up four-fifths of Hong Kong's more than 2,500 hospitalised Covid-19 cases, with such patients at greater risk of deterioration due to pre-existing chronic illnesses, health officials said on Tuesday, amid a recent surge in coronavirus infections.

Dr Lau Ka-hin, a chief manager at the Hospital Authority, said 2,585 coronavirus patients had been admitted to public facilities.

The statutory body had earlier announced it would gradually double the number of beds set aside for Covid-19 cases to 5,000 as part of its anti-epidemic contingency measures.

Lau said about 2,100 patients were aged 60 and above, with a median age of 77, while the eldest was more than 100.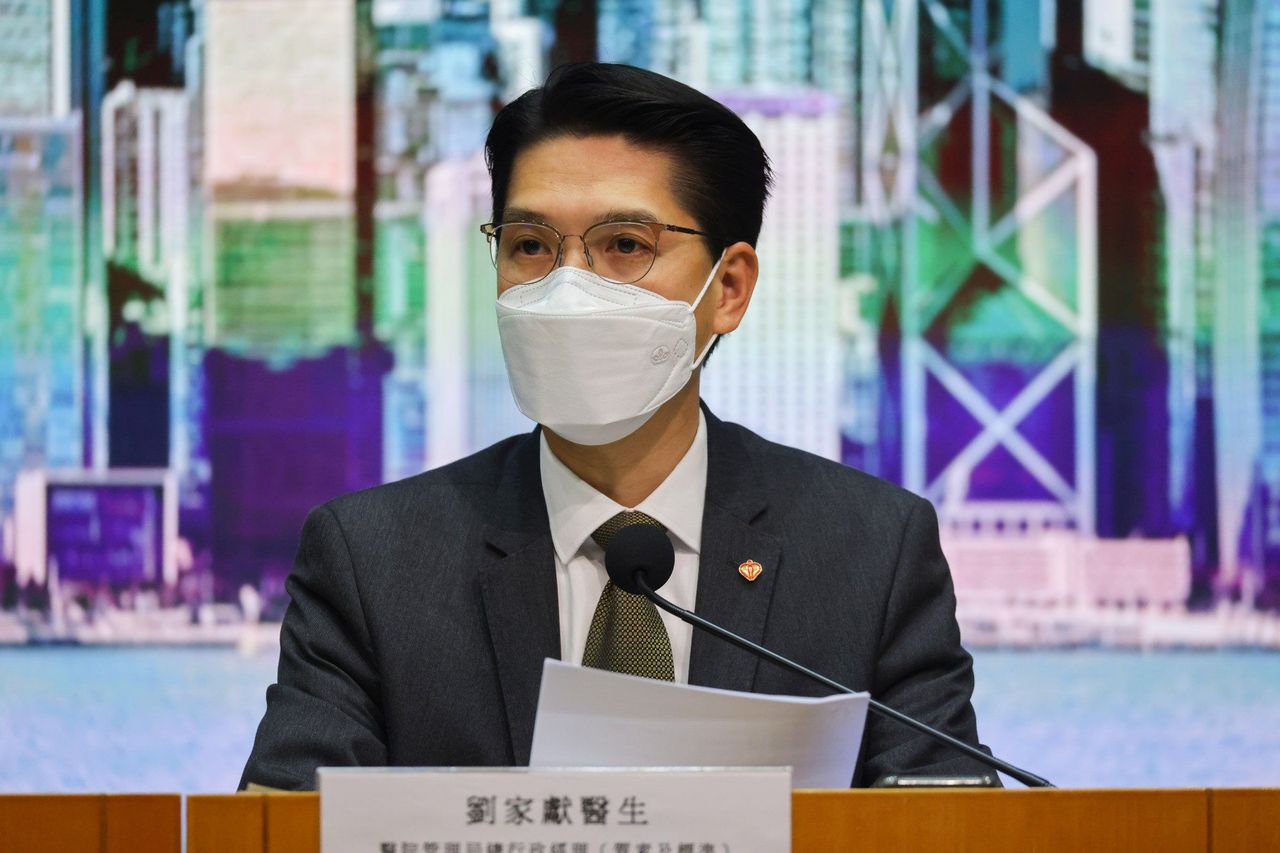 Dr Lau Ka-hin, a chief manager at the Hospital Authority.

He added that many of them had various chronic illnesses before they contracted the coronavirus.

"When they contracted Covid-19, their health conditions became poor and rapidly deteriorated," Lau said. "This requires close monitoring at hospitals and [antiviral] drug prescriptions as soon as possible."

"Sometimes we even have to treat their other illnesses."

More than 90 per cent of the 92 patients in critical or serious condition were elderly, he added, while 13 critical cases had been placed in intensive care.

According to the authority, an additional 263 hospitalised cases required oxygen therapy or respiratory support.

Lau called on the public not to underestimate the recent infection surge and seek medical help as soon as possible if children or the elderly at home were infected.

Authorities had previously opened the AsiaWorld-Expo isolation facility, providing 200 beds for mostly elderly patients recovering from the virus. Capacity can be increased to 500 beds if required.

But former authority chief executive Leung Pak-yin said officials had failed to justify the need to admit a large number of patients to hospital.

He said the authority had to set clearer and risk-based guidelines on the types of chronic illnesses that required close observation in hospital to free up beds and prevent the healthcare system from being strained.

"Many people who are over 70 years old who have completed vaccination also have chronic illnesses. But what kind of chronic illnesses require hospitalisation?" he asked.

"You cannot admit infected elderly to hospital just because they have high blood pressure."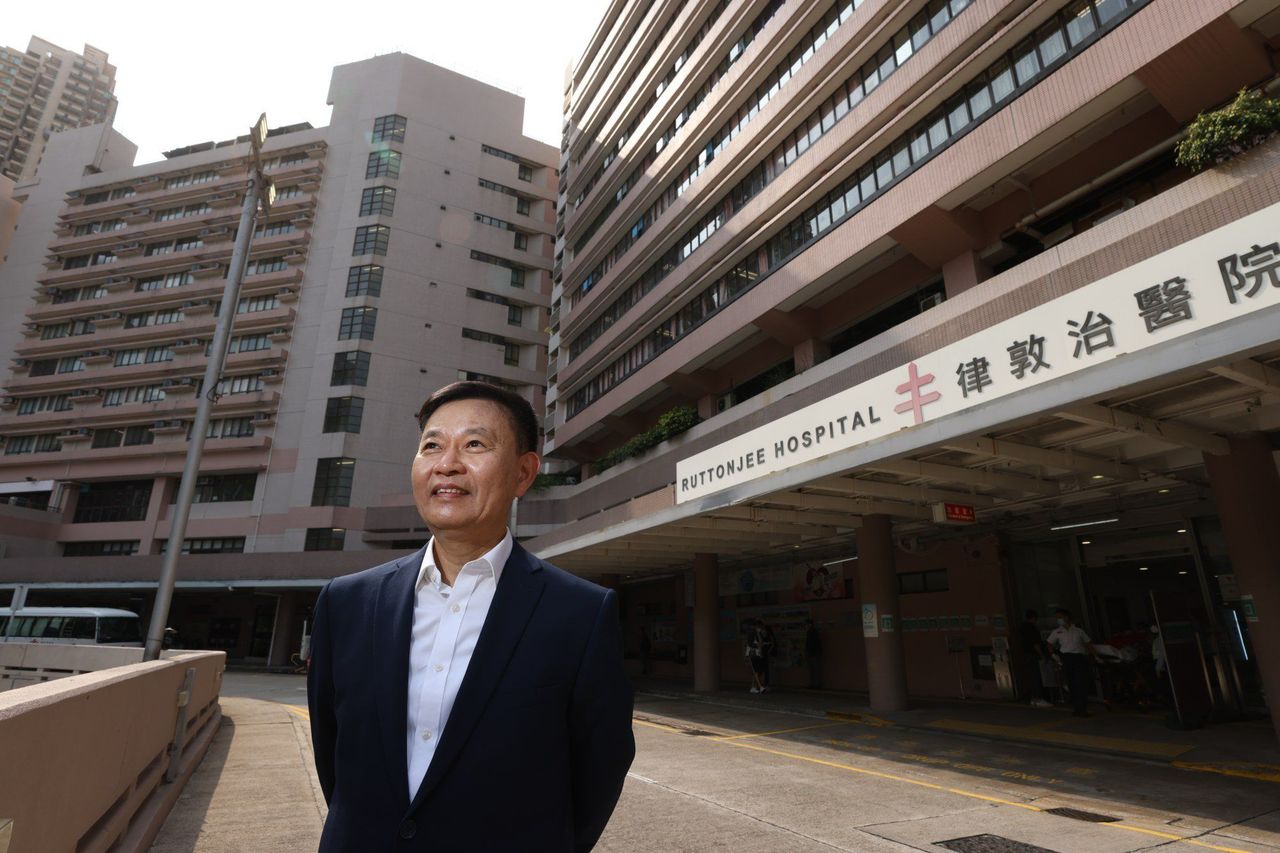 Leung Pak-yin, former chief executive of the Hospital Authority.

Leung added that when frontline staff were not clear on admission criteria, they might admit patients even when it was unnecessary. He suggested hospitals discharge patients and follow up with them through hotlines and telecommunication services.

His advice was in line with Dr Siddharth Sridhar, a clinical virologist at the University of Hong Kong, who had previously said the healthcare system was under stress due to loose Covid-19 admission criteria and strict discharge requirements.

However, respiratory medicine expert Dr Leung Chi-chiu said placing elderly patients under hospital observation could prevent an overwhelming number of those with chronic illnesses from rushing to emergency rooms, which happened during the fifth wave in February and March.

He said even for chronic illnesses with mild conditions such as diabetes and high blood pressure, patients could deteriorate swiftly once they contracted the virus, giving rise to complications including kidney failure and heart attack.

"If you say teleconsultation services can be used to follow up with them after discharge, you are overestimating the diagnosis that can be provided by such services, as well as the medications and support that could be accessed at home," he noted.

Leung said it was common to see a small proportion of critical and serious cases among a large number of patients, which had also been reflected in past influenza outbreaks.

He added that the authorities should further divert patients in stable condition to other isolation facilities to free up beds in public hospitals.

Public hospitals were overwhelmed during the fifth wave in March, with a large number of elderly care home residents infected.

Medical manpower was stretched, while patients, including young children and elderly, were forced to wait outside hospitals in the cold.