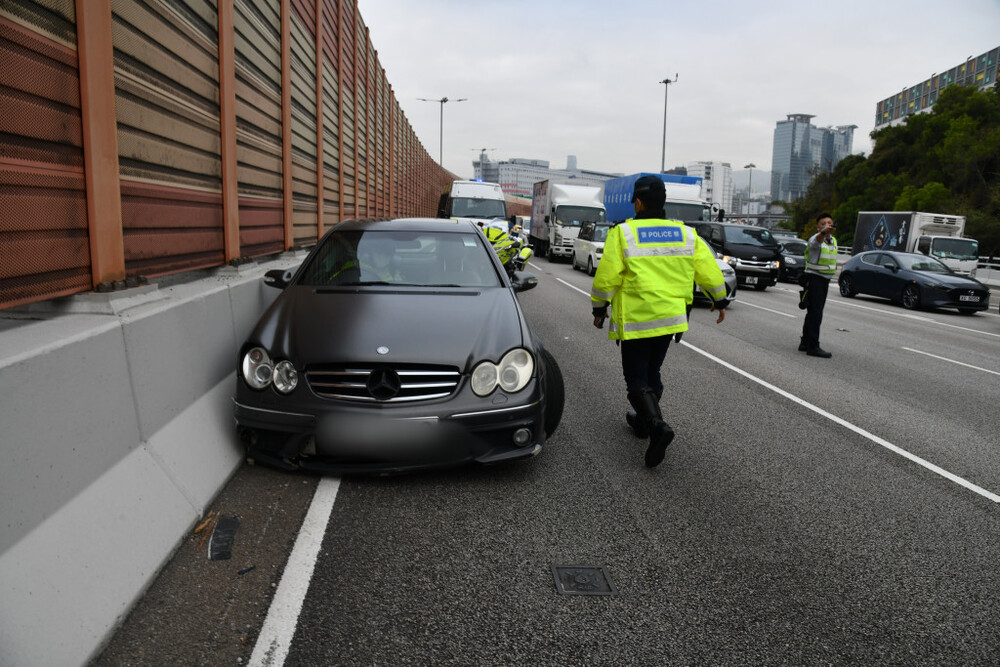 Elderly driver dies after passing out behind wheel, colliding with noise barrier
Police are investigating a car accident on Tuesday morning near Lai King Estate involving a 69-year-old man, who was subsequently certified dead after falling unconscious while driving and hitting the noise barrier.
According to the police, the driver surnamed Cheung, was traveling along the Tsing Kwai Highway towards Kowloon in his private sedan when he passed out suddenly at around 8.14 am, causing the car to lose control and ram into roadside noise barriers when approaching Lai King Estate.

The driver was found to have sustained no significant injury on his body and was rushed to Princess Margaret Hospital in an unconscious state, where he was certified dead at 9.11 am.

The accident is still under investigation, and the police said the driver may have suffered from heart disease.