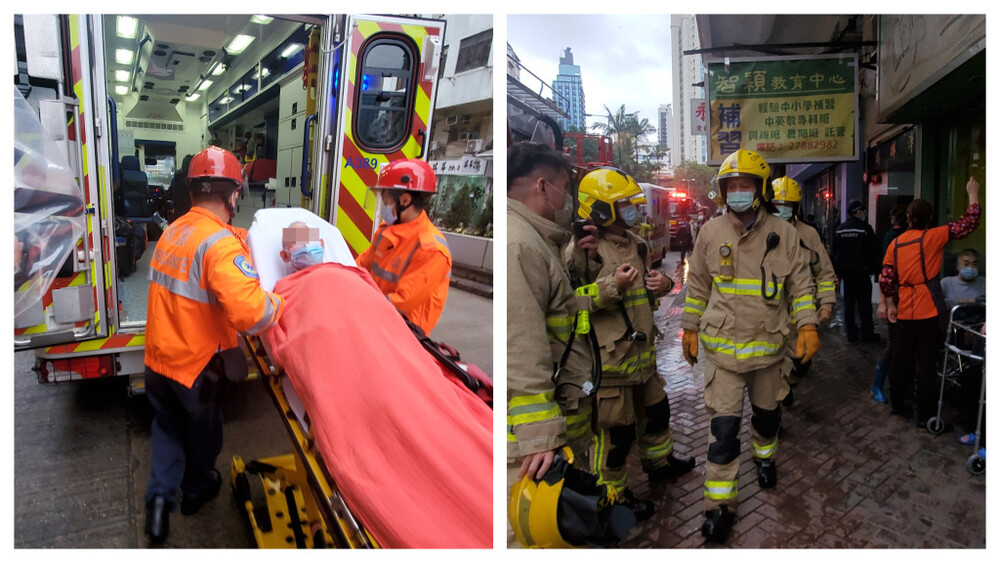 Elderly care home catches fire, three injured and one arrested
A blaze broke out at an elderly care home in Sham Shui Po on Tuesday, causing three men injuries, one of whom was arrested for arson.
Police received a report at 12.32 pm today that a residential care home for the elderly in Chak Kwan House of Tai Po Road was on fire.

Officers put out the fire in nine minutes and evacuated multiple residents.

Two men aged 33 and 79 were found with injuries to their legs and face, respectively, and were sent to Caritas Medical Centre.

An 80-year-old man suffered minor injuries to his forehead and feet; he was sent to the hospital and arrested by police as suspected of arson.

"It is learned that the arrestee has had a quarrel with other residents in the care home earlier this morning," said the police, "and he was witnessed before the fire holding a lighter and newspapers, threatening to set them alight."

The case is under further investigation.