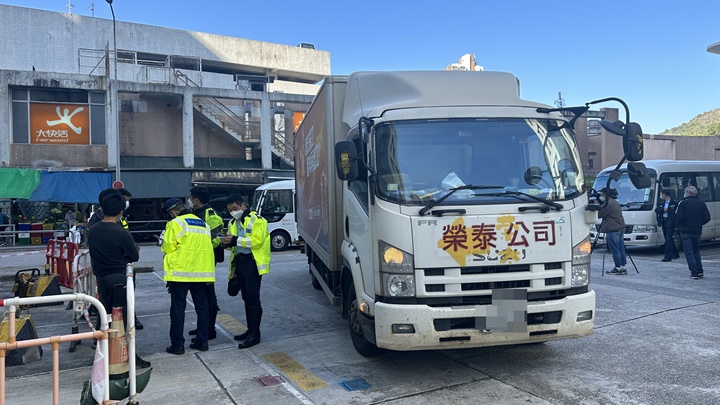 Elder dies after reversing truck hits him and crushes his foot in Ma On Shan
An old man died after he was hit by a truck that was reversing into a parking space opposite Chevalier Garden in Ma On Shan, with his foot being rolled over by the wheels and him pinned underneath the vehicle. 
The incident occurred around 1.50pm Thursday and the driver only learned of the horrible accident after passers-by went pounding on the windscreen and telling him to stop the vehicle. 

The driver got off the truck only to find that the right foot of the old man was crushed and he was bleeding profusely. 

The driver immediately filed a report and firefighters soon came and rushed the seriously injured old man to Prince of Wales Hospital. The old man was already unconscious at the time and was eventually pronounced dead. 

It was understood that the deceased was a resident of Chevalier Garden and needed the aid of a walking stick. 

The incident took place suspectedly because another worker in the truck didn't get off the vehicle to ensure the parking space behind was clear. 

The scene was cordoned off police and the driver stayed to assist police investigations.