Her wish to rise above the debate on her decision to represent China speaks to the ability of sports to foster mutual respect and friendship, as has been proven time and again. Some athletes also understandably use their fame and time in the media spotlight to highlight issues such as inequality, gender and sexuality.
Should athletes stay away from politics and controversy? Or do they need to use their platform to speak out for issues they believe in? Some believe athletes should stick to the "purity" of sport and competition, while others say they should use their fame to highlight issues and promote ideas that are important to them.

As an example, the recently concluded Winter Olympics in Beijing saw a lot of controversy surrounding 18-year-old three-time Olympic medallist Eileen Gu. With US-China relations at its lowest point in decades, there was much furore over Gu choosing to represent China rather than the United States, the country of her birth.

Keeping her head above the fray and trying to soar over the geopolitical divide, Gu said: "My mission is to use sport as a force for unity, not as a divisive force. It doesn't have to be related to nationality."

She wants to introduce extreme snow sports to China and to inspire new Chinese freestyle skiers, particularly young girls. In her words: "Through skiing, I hope to unite people, promote common understanding, create communication, and forge friendships between nations. If I can help to inspire one young girl to break a boundary, my wishes will have come true."

A lofty goal indeed. Fluent in Mandarin and English, and a model with about two dozen brands such as Louis Vuitton and Tiffany & Co, Gu is the poster child for biculturalism.

In practice, there is nothing unusual about American athletes representing different countries in elite sports. Naomi Osaka, 2018 US Open champion also decided in 2019 to give up her US citizenship to represent Japan in the 2020 Summer Olympics.

In the reverse, Nigeria-born Hakeem Olajuwon played for US basketball's Dream Team in 1996, and distance runner Bernard Lagat competed for the US in 2008, after having won Olympic medals for Kenya before. Thirteen Chinese-born table tennis players have represented the US over seven Olympics.

Some athletes use their fame and time in the media spotlight to highlight issues such as inequality, gender and sexuality. And our celebrity culture means that we listen more closely to what famous people have to say.

If not for Caster Semenya, the intersex cisgender South African middle-distance runner and winner of two Olympic gold medals, would we have debated what it means to be "female"? Assigned female at birth but with XY chromosomes and naturally elevated testosterone levels, Semenya instigated a debate on gender politics and feminism.

Openly gay American soccer player Megan Rapinoe, Golden Boot and Golden Ball winner of the 2019 World Cup, has advocated for gay pride, pay equality with male counterparts and LGBTQ rights. She is a strong proponent of using her platform to speak out on issues and of athlete activism.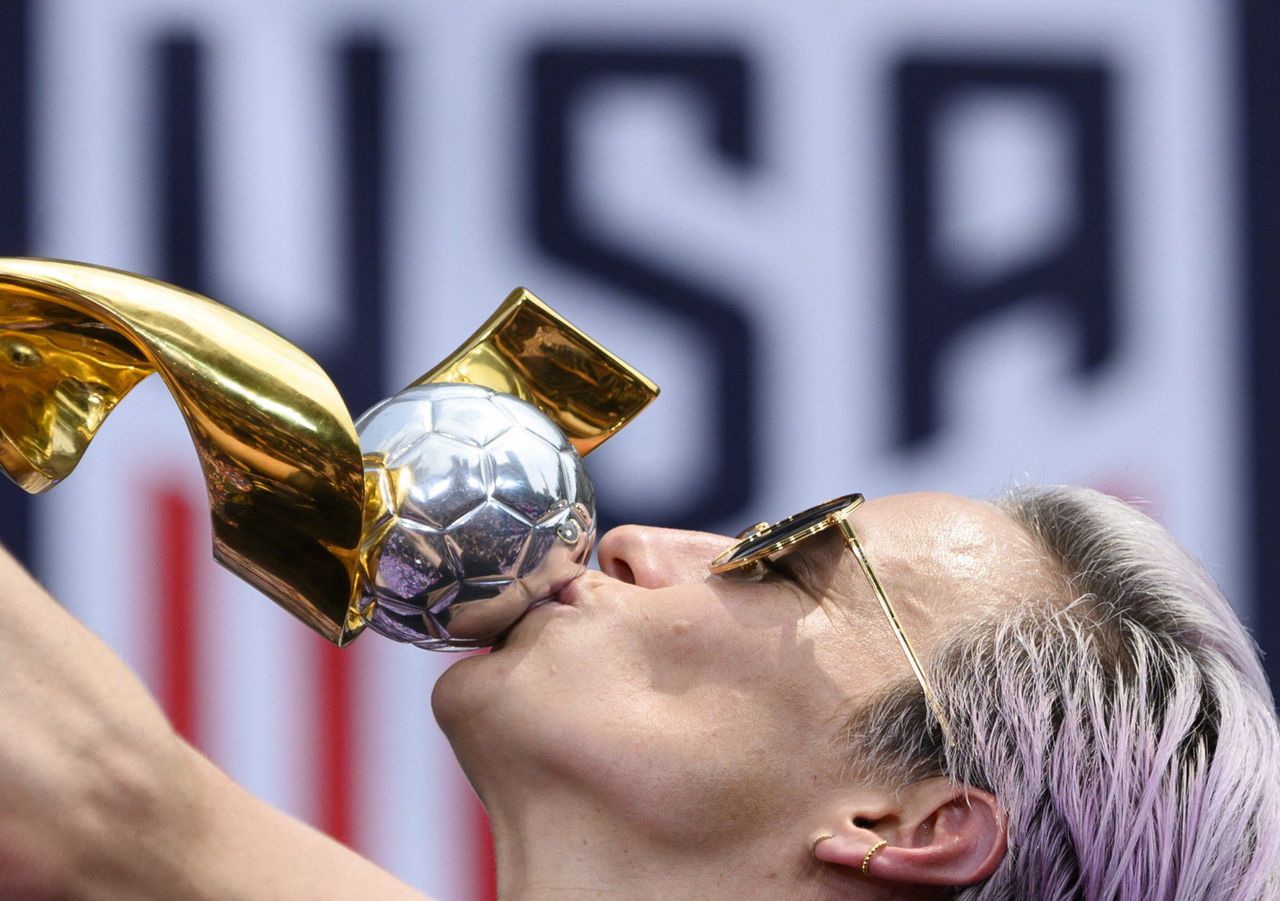 US women's soccer player Megan Rapinoe kisses the World Cup trophy in front of City Hall after the ticker tape parade for the women's champions in New York in July 2019.

And, of course, there's Colin Kaepernick, one of the most famous athlete activists who ignited a social injustice movement. A quarterback for the San Francisco 49ers, he first knelt during the national anthem at the final preseason game on September 1, 2016, to protest at police brutality and racial inequality.

However, championing the Black Lives Matter movement and racial injustice has come at a personal cost; he was fired by the 49ers the following year and blackballed by the NFL, never to be hired again. Politics aside, vanguards of change are often vilified or punished simply because they rock the boat and shake up the system.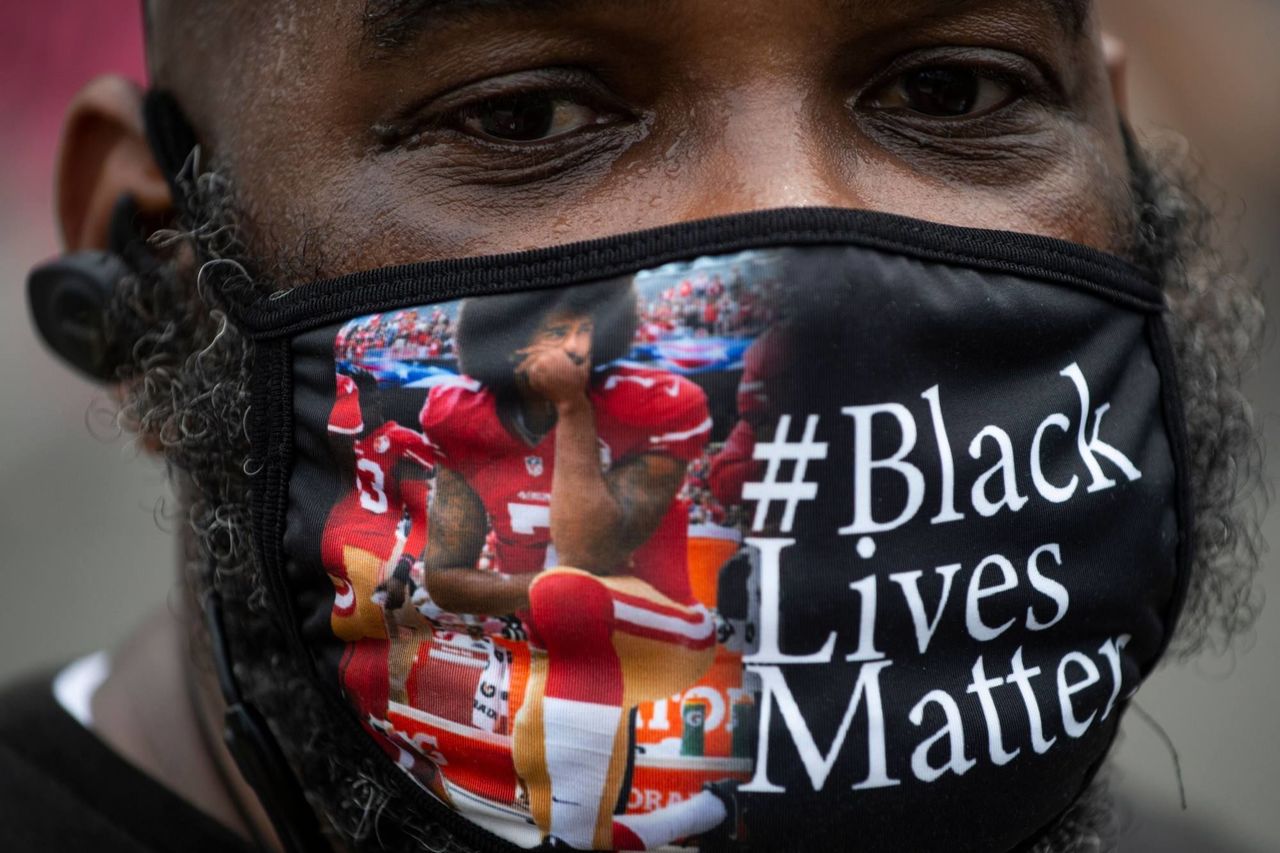 A protester, wearing a face mask featuring Colin Kaepernick kneeling, joins a rally in Washington, DC, against racism and police brutality, on June 6, 2020.

On the other hand, Nike used Kaepernick's advocacy to its advantage, recruiting him for an ad campaign featuring the slogan "Believe in something. Even if it means sacrificing everything." In a measure of Kaepernick's impact, "taking a knee" is now synonymous with peaceful protest and taking a stand on something.

At the end of the day, from the soccer World Cup to the Olympics, sport unites people from around the world – both athletes and fans. It fosters mutual respect, understanding and often friendship. Who can fail to be moved by images of Ukraine's Oleksandr Abramenko being hugged by Russia's Ilia Burov in the men's skiing aerials event despite the hostilities between the two nations?

Regardless of nationality, politics or beliefs, we are all enriched by watching a mesmerising figure-skating routine, an audacious snowboard run or a beautiful goal.