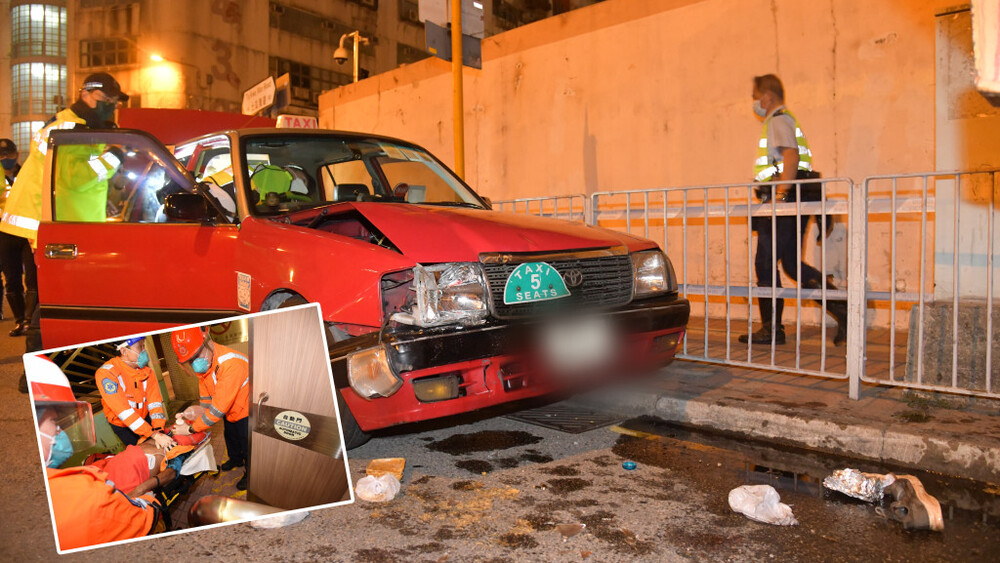 Eighty-year-old taxi driver passes out while driving, killing cyclist
A fatal car accident occurred in To Kwa Wan on Monday night when a taxi driver fell into a coma while driving and knocked over an Indian man on a bicycle, who subsequently passed away on Tuesday morning.
Police received a report yesterday claiming a taxi was seen running down a cyclist at To Kwa Wan Road at around 8 pm.

The taxi was spotted suddenly losing control when approaching an intersection, failing to stop, and crashing into the cyclist.

The cyclist, 47, was hit and rammed underneath a goods truck parked alongside the road. Rescuers who rushed to the scene sent him to Queen Elizabeth Hospital.

However, he was certified dead this morning.

The 80-year-old driver, surnamed Sun, was also sent to the hospital for treatment.

It was believed that the driver fainted when driving the car, which caused the accident.

The case was classified as "dangerous driving causing death," and the driver was arrested by the police for further investigation.