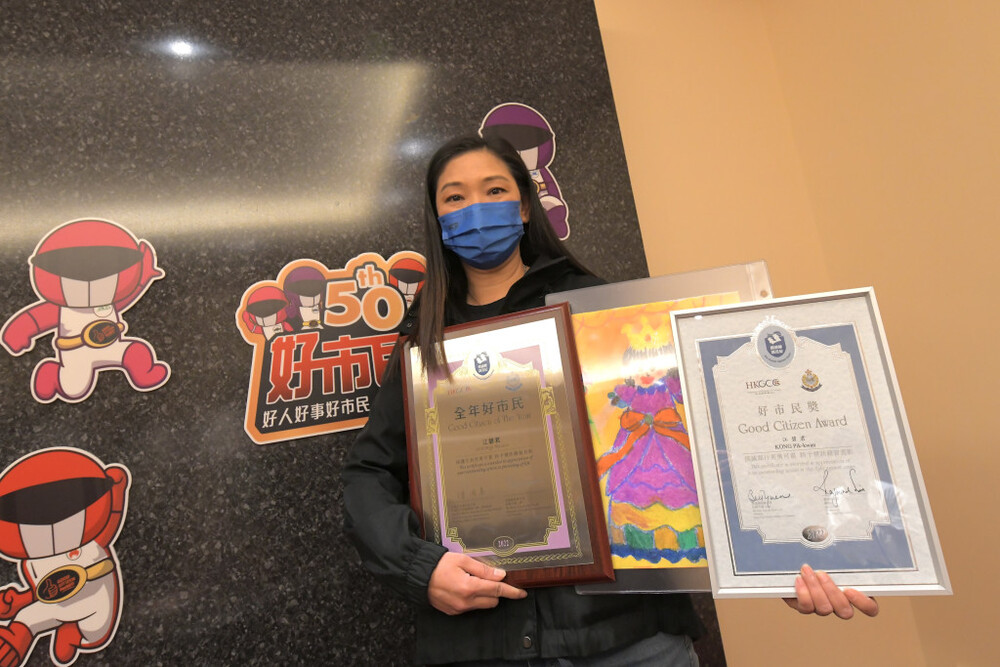 Eighty Hongkongers honoured with Good Citizen Award
A total of 80 Hongkongers were presented with this year's Good Citizen Awards on Sunday for their contribution to society, including a woman who saved a child from the sea and a 15-year-old schoolgirl.
The 2022 Good Citizen Awards cum 50th Anniversary Presentation Ceremony was held at the Convention and Exhibition Centre in Wan Chai with police commissioner Raymond Siu Chak-yee and a host of guests attending.

The awardees, with the youngest being 15 years old and the oldest being 71, were praised for their efforts in preventing and detecting crimes as well as in saving lives.

Seven organizations were also awarded for assisting the police in promoting fraud prevention, combating commercial crimes and conducting police drills.

The youngest awardee Mok Tsz-ching, 15, assisted the police in arresting a suspect for indecent assault, while the oldest recipient, 71, won the award for helping the police bust a suspected thief.

Kong Pik-kwan, 48, won the Good Citizen of the Year Award for her courageous effort to save a girl in the water at the seaside in Tsing Yi last May.

"Established in 1973, the Good Citizen Award has received support from all sectors of Hong Kong society and members of the public," said police chief Siu. "I here pay tribute to the positive and heroic acts of this year's Good Citizens awardees and hope that the spirit of Good Citizen will root in Hong Kong," he said.