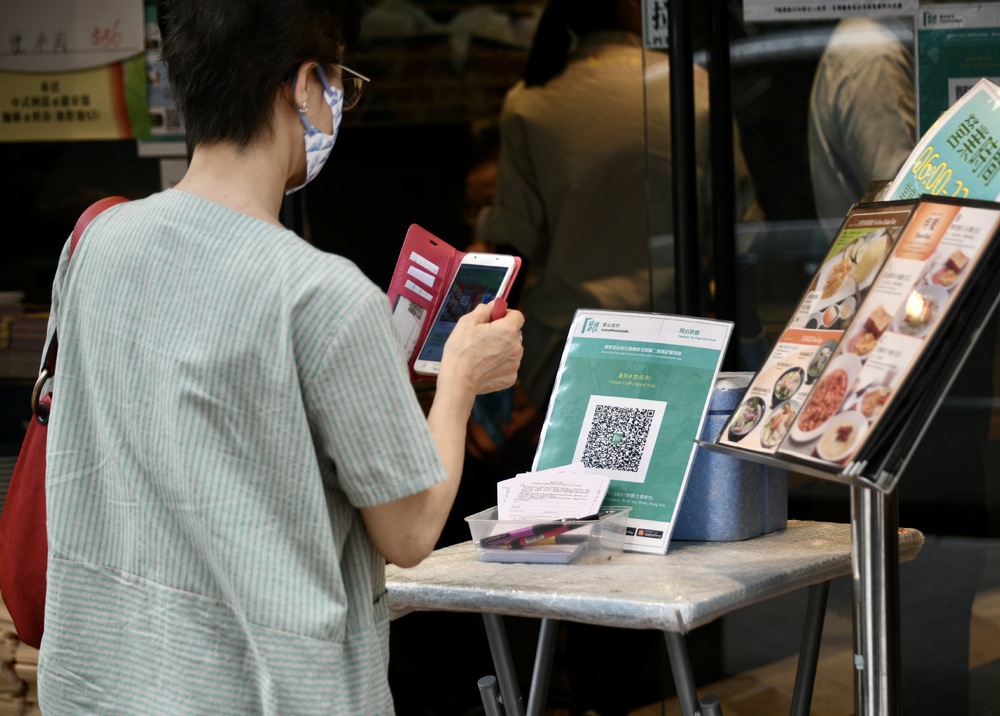 Eighteen diners fined for not using LeaveHomeSafe app
Police in Sha Tin issued fixed penalty tickets to 18 diners who didn't use the LeaveHomeSafe tracing app when entering restaurants on Tuesday afternoon.
The Sha Tin district miscellaneous enquiry sub-unit raided two restaurants and an entertainment premise around 1.30pm this afternoon. The officers found 13 male and five female customers, aged 18 to 85, who didn't use to LeaveHomeSafe app before entering, and issued fixed penalty tickets to them.

Officers also issued court summons to a male and two female operators of the restaurants and entertainment premise, aged 33 to 41, for failing to ensure that all customers scan the LeaveHomeSafe QR code before entering.

They were all in violation of the Prevention and Control of Disease (Requirements and Directions) (Business and Premises) Regulation.

Police called on the public to strictly follow the anti-pandemic rules in order to minimize the risk of spreading the disease in the community.