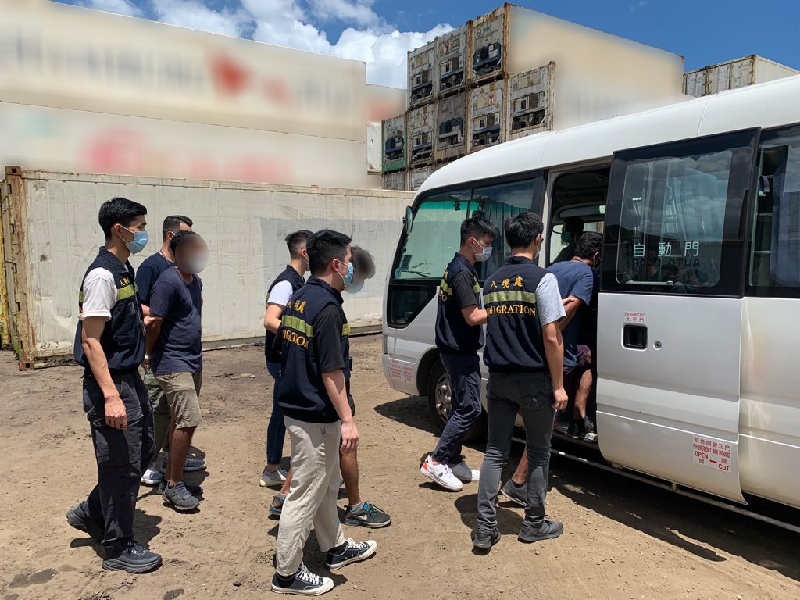 Eighteen arrested in anti-illegal workers operations
A series of anti-illegal worker operations by the Immigration Department from Monday to yesterday saw 12 illegal workers and six employers arrested.
During the operations, officers of the department's task force raided 36 target locations including car parks, a container yard, garbage collection depots, massage parlors, premises under renovation, residential buildings, restaurants and a vegetable stall.

A total of 12 suspected illegal workers were arrested. The arrested suspects comprised of seven men and five women, aged from 28 to 58. Among them, five men and two women were holders of recognizance forms, meaning they are not allowed to work in Hong Kong.

Furthermore, six men, aged 32 to 64, were suspected of employing the illegal workers.

A spokesperson of the department reminded that visitors are not allowed to take employment in Hong Kong, whether paid or unpaid, without the permission of the Director of Immigration. Offenders are liable to prosecution and upon conviction face a maximum fine of HK$50,000 and up to two years' imprisonment.

The spokesperson also reminded all employers not to defy the law by employing illegal workers

Under the Immigration Ordinance, the maximum penalty for an employer employing a person who is not lawfully employable has been increased to a fine of HK$500,000 and 10-years imprisonment to reflect the gravity of the offense.