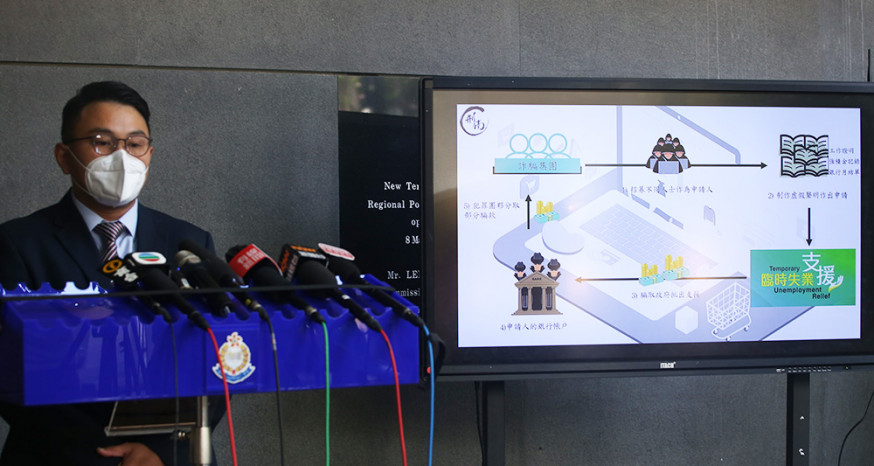 Eighteen arrested for defrauding Temporary Unemployment subsidy scheme
Police arrested 18 people for providing false documents to defraud the Temporary Unemployment Relief Scheme.
The government launched the Temporary Unemployment Relief Scheme under the sixth round of the Anti-epidemic Fund, where eligible applicants can receive a one-off subsidy of HK$10,000.

However, police in early June seized several false employment proof records, MPF records, and notifications of termination of an employment contract.

After an investigation, officers identified a group of people who misrepresented their employment relationship when applying for the subsidy.

The syndicate also recruited applicants to make false statements through referrals from friends, who were required to pay HK$1,000 to HK$3,000 after successfully obtaining the unemployment subsidy.

The group was found to have submitted 39 applications, of which 25 were approved.

Police on Tuesday and Wednesday arrested 16 men and two women, aged 20 to 55, including two key members who claimed to be directors of two companies.

In addition. 21 mobile phones, 17 bank cards, and some false documents were seized during the operation. The arrested are being held for investigation, and the police have not ruled out more arrests.