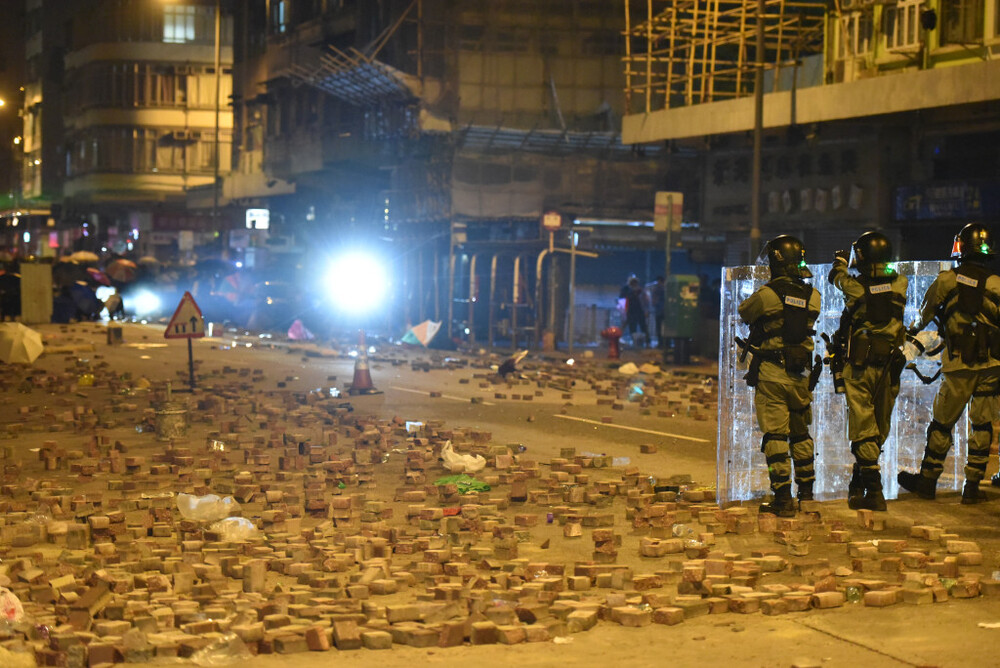 Eight PolyU "rescue" protestors jailed up to four years and nine months
Eight people were on Saturday slammed for challenging the rule of law as a judge jailed them between three-and-a-half years and four years and nine months for rioting over the "rescue protests" outside Polytechnic University four years ago.
The eight were Chan Cheuk-yin, 21; Cheung Cheuk-yuen, 21; Cheung Hoi-yee, 22; Fung Hing-yu, 24; Lai Kwan-yiu, 28; Lau Pui-yin, 24; Leung Chun-kit, 25; and Leung Kong-wai, 24.

Chan and Lai were convicted of rioting on Nathan Road between Waterloo Road and Hamilton Street on November 18, 2019, after a trial; while the other six defendants had earlier pleaded guilty.

In District Court today, deputy judge Jacky Ip Kai-leung said the scene was set ablaze as a significant number of protesters lobbed 251 Molotov cocktails when confronting the police. The violence also disrupted the public and worsened the conflicts between people with different political stands.

Protesters' violent acts challenged the rule of law, and the riot was plotted beforehand. The defendants, except for Lai, were well-equipped as well, Ip said, as he noted that immediate imprisonment was the only sentencing option.

Ip started the jail term at four years and nine months for Lai and five years for the other seven.

The six defendants who pleaded guilty saw their terms reduced, and all of them were also given another three-month discount given their young age and clean criminal record, and that they committed the crime out of impulse.

Ip then put Chan behind bars for four years and nine months and Lai for four-and-a-half years. The remaining were all jailed for three-and-a-half years.