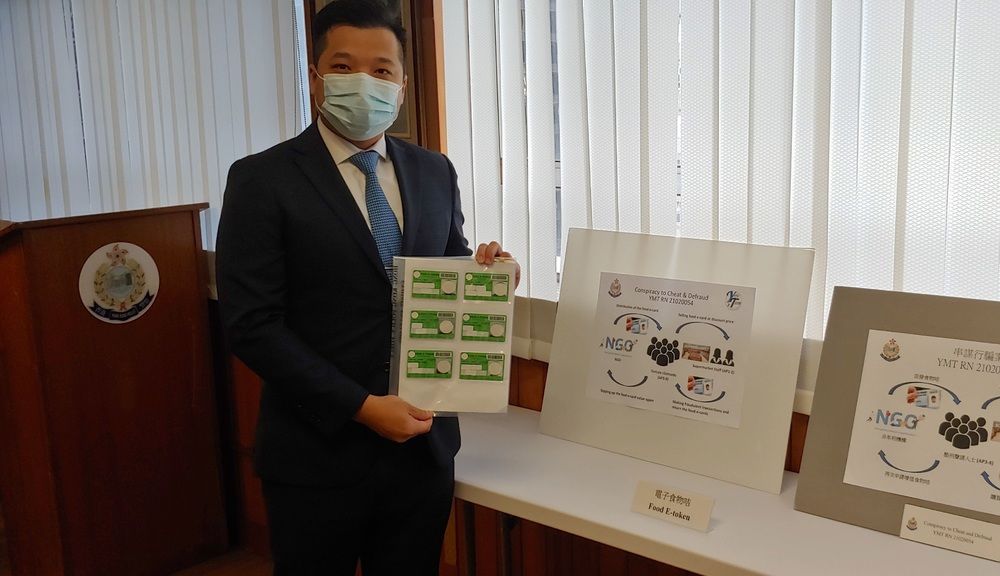 Eight persons arrested for using food e-token with false identity
Eight persons, including two female supermarket workers, were arrested for conspiracy to defraud after the two workers impersonated torture claimants and used their food e-tokens to do shopping in the supermarket.
Primary investigation revealed that the two workers bought the food e-tokens worth HK$1,200 each from six torture claimants with HK$750. The two impersonated torture claimants and made purchases for themselves in the supermarket that they work at.

After that the two returned the food e-tokens to the six torture claimants. The torture claimants then asked the NGOs to add value to the cards and sold the cards to the two workers again.

Police arrested the two supermarket workers on July 21 for conspiracy to defraud. Officers found six food e-tokens issued by non governmental organizations and receipts.

Police also arrested six foreigners, aged from 23 to 50 yesterday, including three Indian females and one Nepali female, as well as a Pakistani man and a Bangladeshi man.

Officers reminded them in Hindi and in Nepali that the cards cannot be transferred to others' possession. They also warned that the maximum penalty upon conviction of conspiracy to defraud carries 14-year imprisonment.