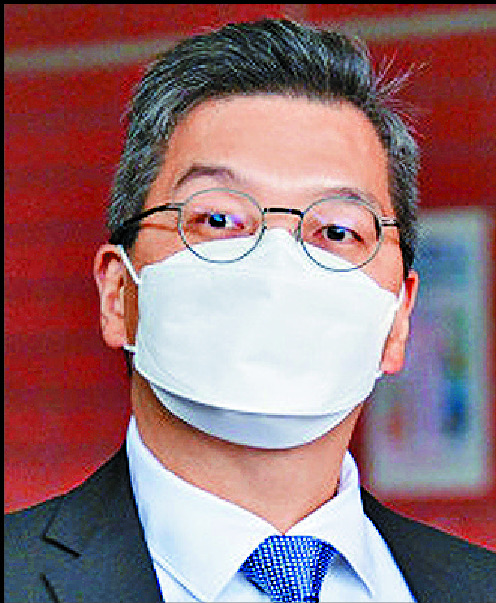 Eight months for doxxing ex
A man was sentenced to eight months in prison for maliciously leaking his ex-girlfriend's personal information on the internet - the first sentencing after anti-doxxing legislation went into effect last year.
Former customer service assistant Ho Muk-wah, 27, had been found guilty on October 6 of disclosing his ex-girlfriend's personal data on four social media platforms.

The information he gave out along with a photograph included her name, mobile phone number, residential address and the name of her employer.

He had pleaded not guilty to seven doxxing charges in contravention of the Personal Data (Privacy) Ordinance before being found guilty and sentenced yesterday at Sha Tin magistrates' Court.

The court heard Ho pretended to be the woman on multiple social media accounts he had set up under her name. There was also a claim she would welcome visitors to her home.

Strangers later contacted the victim and tried to become acquainted with her.

Acting principal magistrate David Cheung Chi-wai remarked that Ho's actions had a "very serious impact" on the victim and her family.

Ho's conviction and sentencing was the first in relation to doxxing since the Personal Data (Privacy) (Amendment) Ordinance went into effect last October.

Privacy commissioner for personal data Ada Chung Lai-ling welcomed the court action.

"Members of the public should resolve their disputes by lawful means," Chung said. "Doxxing is not a means to resolve disputes as it will only escalate conflict.

"Moreover, doxxing is a serious offense and the offender is liable on conviction to immediate imprisonment terms, with the maximum penalty being a fine up to HK$1 million and imprisonment for five years."

The new anti-doxxing law is split into two tiers. In the first tier the unauthorized disclosure of someone's personal data - either with the intent to cause them "specified harm" or with reckless disregard for the possibility of harm - is punishable by up to two years in prison and a HK$100,000 fine.

Under the second tier, reserved for cases where such harm actually comes to pass, penalties increase to a maximum of five years in prison and a HK$1 million fine.

Lo Dik-fan, a senior officer in the privacy commission for personal data unit, said while Ho's case saw the first sentencing there have been 109 investigations launched into suspected doxxing, with 10 arrests made by November 30.