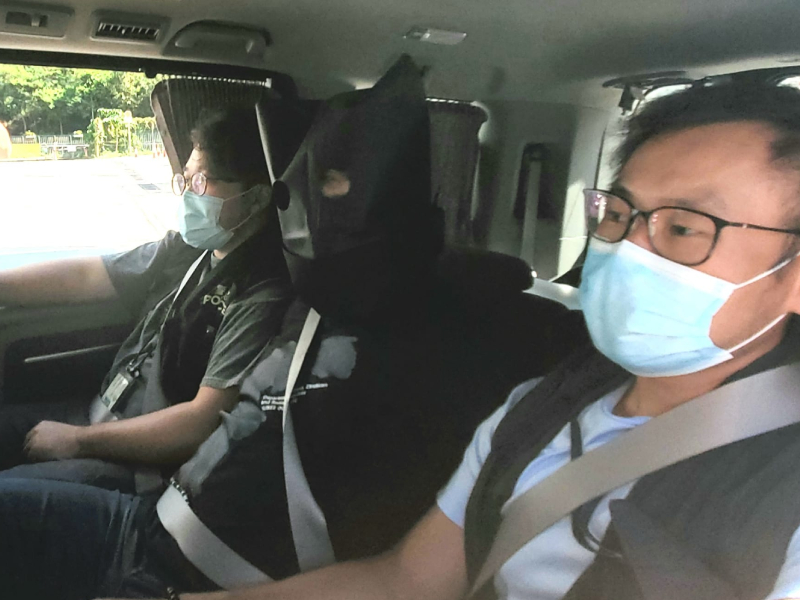 Eight arrested for splashing paint at two Aberdeen buildings
Police arrested eight persons for splashing paint at two buildings in Aberdeen, aiming to threaten homeowners over the tender of the buildings' renovation project.
The eight suspects involved seven men and a woman aged from 18 to 45. They were arrested for criminal damage.

Investigation revealed that the owners' corporations of the two buildings, one in Wong Chuk Hang and one near Aberdeen Centre, called for tender for the renovation projects earlier. The tendering process was completed but the owners' corporations have yet to decide on the contractor for the projects.

Officers suspected that the eight, who splashed paint at the two buildings five times from June to August, were trying to intimidate the homeowners to pick a certain contractor for the projects worth over ten million dollars.

The case was then handled by West Kowloon district anti-triad squad. They soon targeted the eight suspects and arrested them. It was understood that among them some were triad members.

The investigation is ongoing and police didn't rule out more arrests to be made. Officers also encourages citizens to contact the anti-triad squad by calling 9460 0504 if they can provide relevant information.