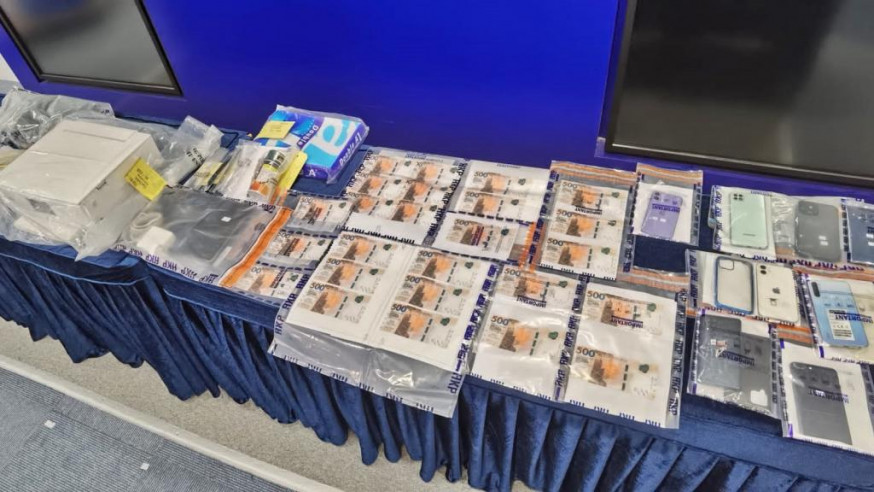 Eight arrested for laundering over HK$10m and counterfeiting banknotes
Police arrested eight people on Friday for laundering over HK$10 million as well as counterfeiting banknotes.
Officers mounted the operation "Makefaith" yesterday (Fri) and arrested six men and two women aged between 29 and 73 throughout the city for money laundering and conspiracy to deal with crime proceeds.

The two women and one of the men, aged 30 to 73, were also arrested for making counterfeit banknotes.

Police believed three of the arrestees were key members of a crime syndicate while the other five were holders of stooge accounts.

After investigation, police found that the syndicate used stooge accounts to launder over HK$10 million of crime proceeds cheated from 30 victims in 17 investment scams, 12 online romance scams and an online shopping scam between September and November last year.

Officers also found that the members of the syndicate collected over HK$91 million from unknown sources into 38 local bank accounts between August 2018 and this January.

The arrestees first manipulated citizens with low income to open accounts in virtual banks and obtained the login information of the accounts. They then laundered the money by wiring them between these accounts back and forth.

Police added they are still investigating where the money comes from.

During the operation, officers seized a number of credit cards, letters, phones, some electronic equipment and 25 counterfeit HK$500 banknotes. They seized equipment the arrestees used to make the counterfeit banknotes as well.

All eight arrestees have been remanded for questioning and police didn't rule out more arrests.

Police warned citizens not to participate in such crimes and pointed out that the maximum penalty of money laundering carries a HK$5 million fine and 14-year imprisonment.

Anyone convicted of making, keeping or using counterfeit banknotes could get 14 years in jail as well.