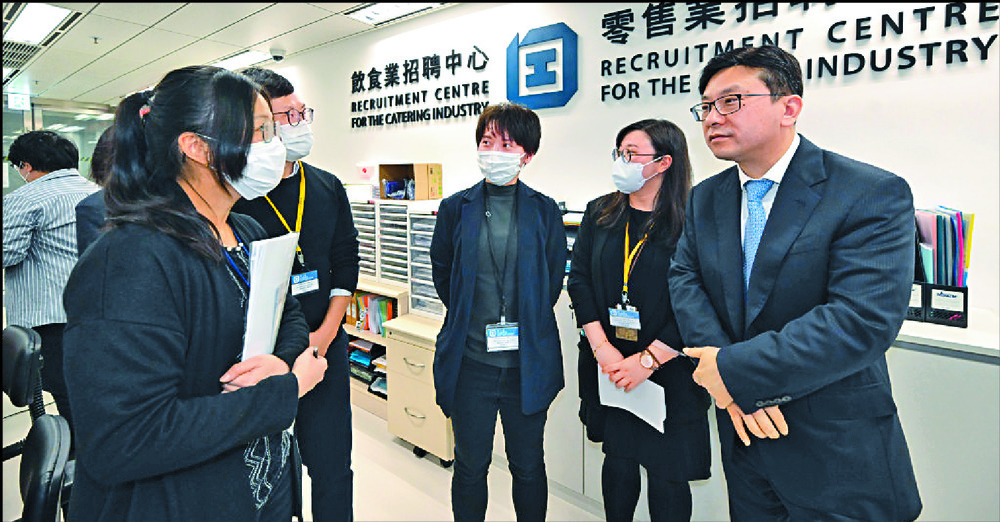 Effort under way to help youngsters find employment
About 11,000 secondary school graduates can join the Labour Department's "Career Let's Go" campaign to try to find jobs and to learn about trends in the employment market.
The campaign allows them to sort through job listings in various industries and sectors and also to approach employers directly.

There are currently around 2,000 vacancies listed on the site, ranging from general office clerk to clinic assistant.

Site users can also sign up for an alert service to receive notices about vacancies that match their search criteria.

"We have identified job vacancies suitable for secondary school leavers, which they can browse at the dedicated webpage of 'Career Let's Go' and make applications according to personal aspirations," a department spokesman noted.

Secondary school leavers can also attend job fairs under the youth employment and training program and go along to recruitment days as they chase favored careers.

The program, which targets youngsters from 15 to 24 years old who are sub-degree level or below school leavers, provides free on-site training for six months to a year.

There will also be industry-based recruitment days where job seekers can have on-the-spot job interviews with employers.

The Labour Department also provides an employment advisory service, with training courses and employment programs provided.

The site provides other employment information and resources for young school leavers, such as the department's two youth employment resource centers where young school leavers are taught job interview skills and provide other practical training courses through the Happy@Work program.

Career assessments and consultations for school leavers are also being provided in the form of interactive games so they can have a better understanding of shaping career interests and other job-related strengths.

The Employees Retraining Board also provides training courses for unemployed youths aged between 15 and 24.

It features placement-tied and part-time courses and work experience for young people with educational records covering secondary one level or above.