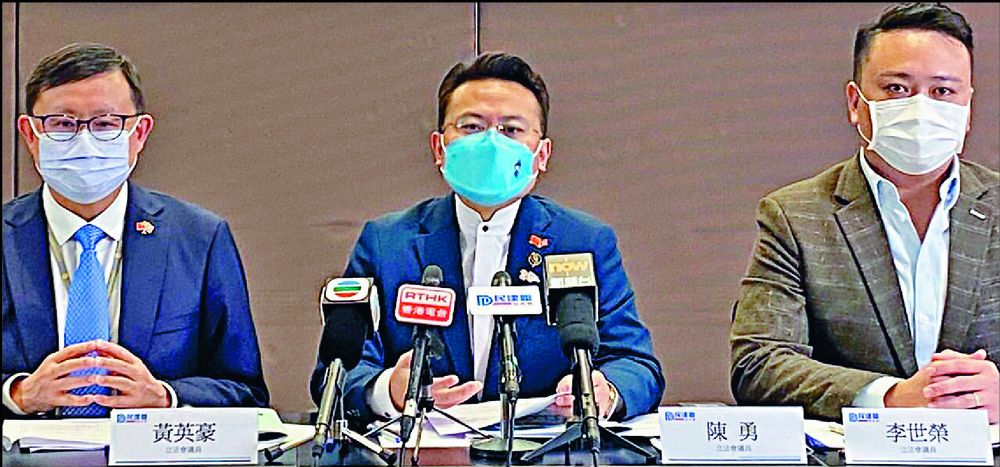 42 cleared to compete for 36 NPC seats
A total of 42 candidates are competing for the 36 Hong Kong deputy seats in the National People's Congress in an election to be held on Thursday.
Pro-Beijing heavyweight Maria Tam Wai-chu, spokeswoman for a 19-strong presidium of the electoral conference, said 47 people collected application forms but only 42 handed them in.

All 42 have declared allegiance to the Basic Law and obtained more than 15 nominations from electoral conference members, Tam said, making them all eligible to run.

Asked if people with a British National (Overseas) passport can run, she said all Hongkongers of Chinese descent who were born in Chinese territory are considered Chinese citizens and can run, regardless of whether they hold a foreign passport.

Former Metropolitan University president Wong Yuk-shan has been appointed chief scrutineer of the election.

There are 21 other scrutineers, including Legislative Council members Judy Chan Ka-pui, Rebecca Chan Hoi-yan, Chan Hok-Fung and Bill Tang Ka-piu, Tam said.

Meanwhile, the Democratic Alliance for the Betterment and Progress of Hong Kong called on authorities to further improve the electoral system, including allowing voters to choose the polling station they want so that people can choose to vote somewhere near their workplaces.

The party also suggested the voting time for future Legco elections be shortened to 8 am to 6 pm.

Those who can't vote on polling day should be allowed to do so in advance.

All permanent residents should be automatically registered as voters.

The DAB also appealed for a regular voting area at border crossings to facilitate Hongkongers living in the mainland.

The Legco Election Committee constituency by-election will be held at the Convention and Exhibition Centre on December 18 with six candidates competing for four seats. The Registration and Electoral Office has delivered to all Election Committee members their poll cards and other electoral documents.