Travel bans and curbs on public gatherings were just some of the measures that were introduced to stop spread of virus.
Hong Kong, among the last cities in the world to scrap Covid-19 restrictions, is gradually reopening its border with mainland China starting on Sunday. The tough and protracted curbs contributed to an exodus of about 140,000 people from the city in the past two years.

In his New Year message, Chief Executive John Lee Ka-chiu said one of his primary goals was to lead Hong Kong out of the pandemic and back to normality. He said he believed Hong Kong could "shine again on the world stage" by leveraging the mainland and engaging the world.

Here is a round-up of what the city has experienced over the past three years.


1. How did Hong Kong close its doors amid the Covid panic?
In an unprecedented move, all but three border checkpoints – at Shenzhen Bay, the Hong Kong-Zhuhai-Macau Bridge and Hong Kong International Airport – were closed to visitors.
On March 25, 2020, Hong Kong began to ban entry of non-locals travelling from outside mainland China, Taiwan and Macau and suspended layovers at the airport. It was the first time the international city had shut its doors to foreigners.
On August 19, 2020, authorities, citing the Prevention and Control of Disease Regulation, began prohibiting airlines from entering Hong Kong when a certain number of passengers on an aircraft tested positive for
Covid
-19.
In December 2020, the city imposed the most stringent arrangements on visitors by requiring them to undergo 21 days of mandatory quarantine in a designated hotel. The rule lasted until August 9, 2021.
After that, the quarantine requirements were gradually eased. Then came the "0+3" arrangement on September 26, 2022 – three days of medical surveillance at home without any need for hotel quarantine. Finally, on December 14, 2022, all of these requirements were dropped.
Status of border control points on January 8, 2023
Hover over the dots for details, and rotate your phone for a better experience

2. How did Hongkongers experience their new normal?

The first social-distancing rule took effect on March 29, 2020, forbidding gatherings of more than four people in public places and at restaurants. The government also ordered the closure of entertainment venues such as theatres.

On July 29, 2020, authorities tightened the rules by limiting gatherings to two people and banning dine-in services at restaurants. The latter, however, was withdrawn one day later after a public outcry that some of those working outdoors were forced to eat lunch standing on pavements.

Education authorities first suspended face-to-face classes on January 25, 2020, two days

after the first imported case was discovered. The suspension lasted until May 27, 2020, as the Education Bureau approved the resumption of half-day school.

Beginning on January 14, 2022, classes were suspended again at kindergartens and primary and

secondary schools because of a resurgence of infections during the fifth and worst wave of cases. The government also brought forward students' annual summer holiday to March.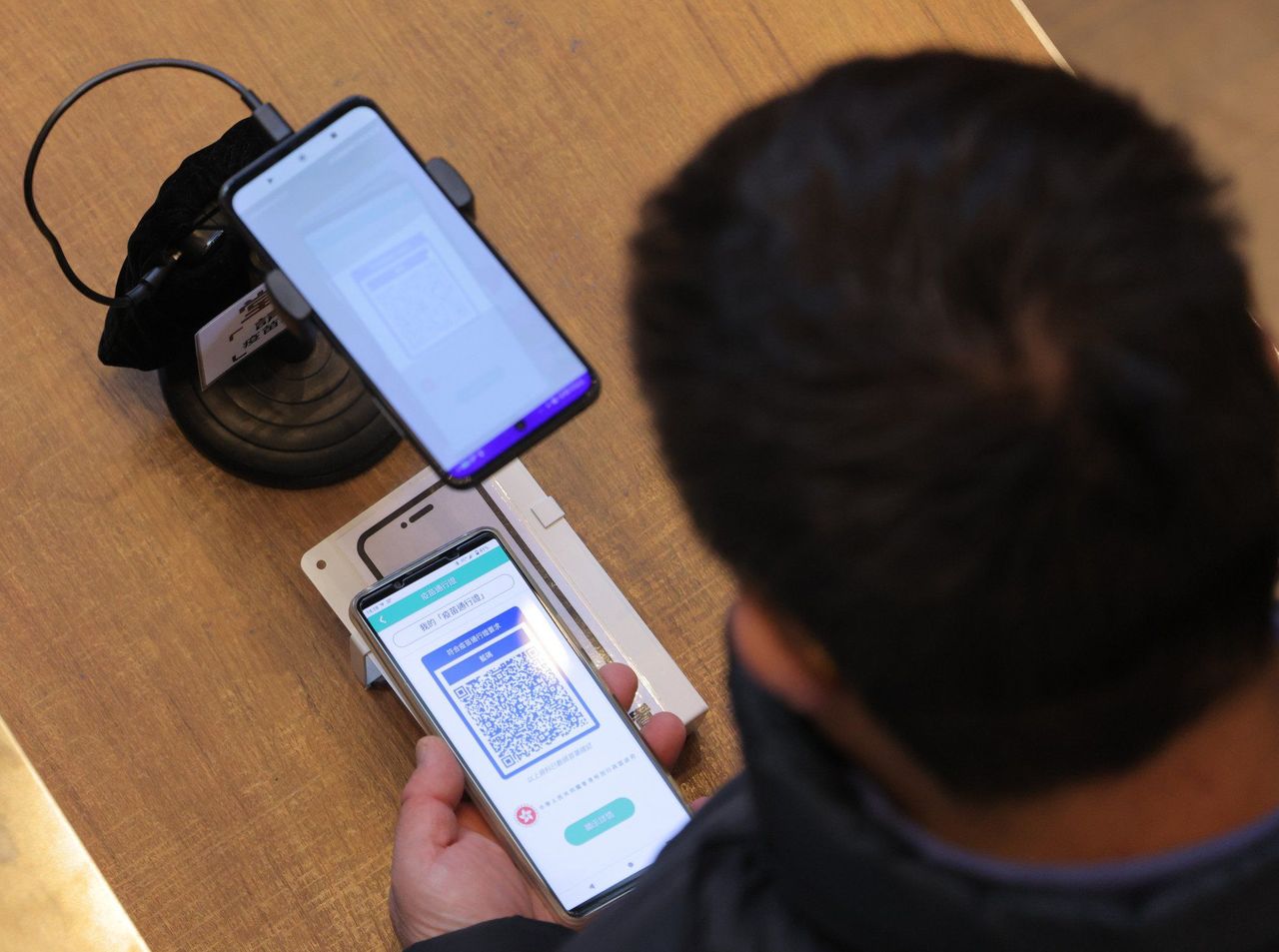 The vaccine pass scheme was axed in December 2022.

In February 2022, the government introduced the vaccine pass, which required people to get Covid-19 jabs to be allowed into various venues, including restaurants and cinemas. The scheme was only ditched on December 29, 2022, as was the use of the "Leave Home Safe" app.

"Leave Home Safe" was introduced in November 2020 as a tracing app to identify close contacts and alert users of risks of exposure to Covid-19, but this sparked privacy concerns.

A mask mandate, which began in July 2021, remains in force, and has been extended until at least January 11 this year. Health minister Lo Chung-mau earlier said wearing a mask was an effective way to reduce the risk of contracting a respiratory disease.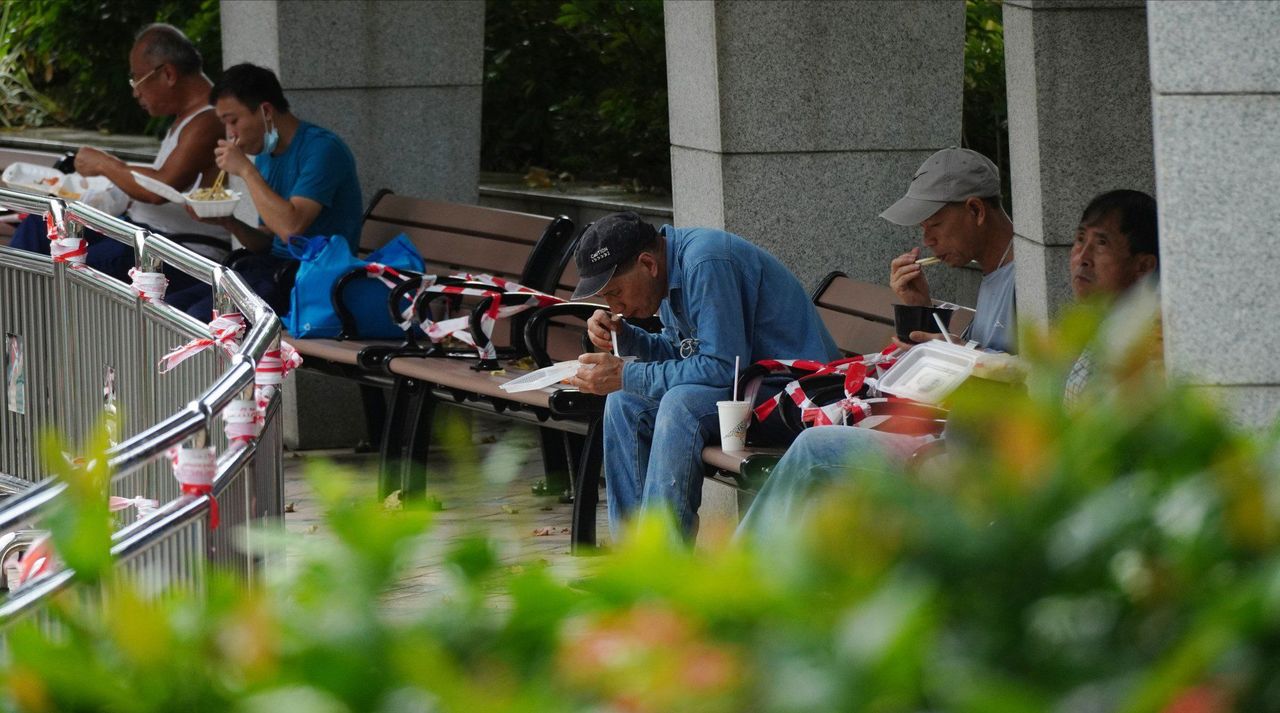 Residents were forced to eat outside after restaurant dine-in services were banned.
3. What marks has Covid left on Hong Kong's social and political life?

A disruption in the global supply chain fuelled inflation. The city's inflation rate in September 2022 jumped to a seven-year high of 4.4 per cent, with officials saying prices of food, clothing and energy-related items had risen notably.

In the political arena, on July 31, 2020, then chief executive Carrie Lam Cheng Yuet-ngor invoked the colonial-era Emergency Regulations Ordinance to postpone the Legislative Council election for a year, from September 6, to September 5, 2021, because of the pandemic.

Many Legco meetings were also conducted online during the height of the pandemic.

A Covid-related scandal in early 2022 also cost politician Caspar Tsui Ying-wai his job as home affairs minister. He resigned after being found to have attended a party hosted by a Hong Kong deputy to the National People's Congress at a Wan Chai restaurant amid the fifth wave, defying the government's appeal for people to avoid big gatherings.


4. How has the travel hiatus hit Hong Kong?

As the pandemic cut demand for travel in 2020, Hong Kong flagship carrier Cathay Pacific Airways' financial difficulties mounted. The government came to the rescue with a bailout in June that year, providing a cash injection of HK$39 billion (US$4.9 billion) in exchange for a 6.5 per cent stake in the company.

The airline shed a record 5,900 jobs several months later when it folded subsidiary Cathay Dragon, a regional carrier, and went on to impose a range of permanent and temporary staffing cuts in the first half of 2021, further reducing its workforce by 2,500. The total number of job cuts amounted to a quarter of the workforce.

Some cabin crew members reportedly turned to working as property agents and gym trainers, among others, and one even as a funeral attendant.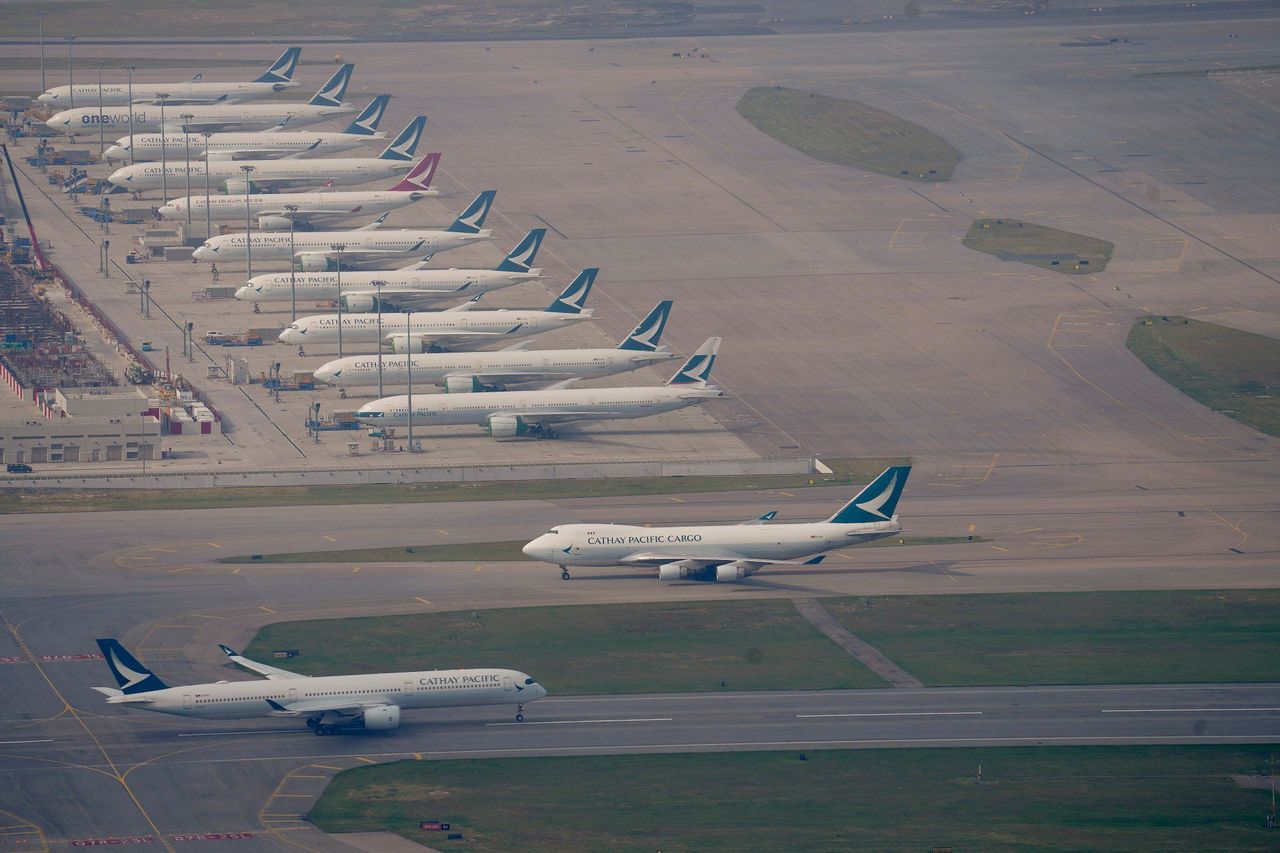 Most of Cathay Pacific's passenger fleet was grounded at the height of the pandemic.

With a 98 per cent fall in passenger numbers at the worst point, 70 per cent of Cathay's passenger fleet was grounded. More than 70 of its aircraft were reportedly parked in the desert in Australia.

Some established travel agencies failed to survive the lengthy disruption. Hong Thai Travel Services shut down in October 2022, following the closure of Morning Star Travel earlier that year.

Many local guides were put on unpaid leave, forcing them to look for jobs elsewhere. At one point, the authorities created short-term jobs for those in the travel trade to work in the government's community vaccination centres in 2021.

Tour coaches also sat idle for most of the pandemic, with hundreds of them gathering dust in makeshift car parks – or "bus cemeteries" as the operators called them – in container terminals. Many of them will need to be repaired or replaced.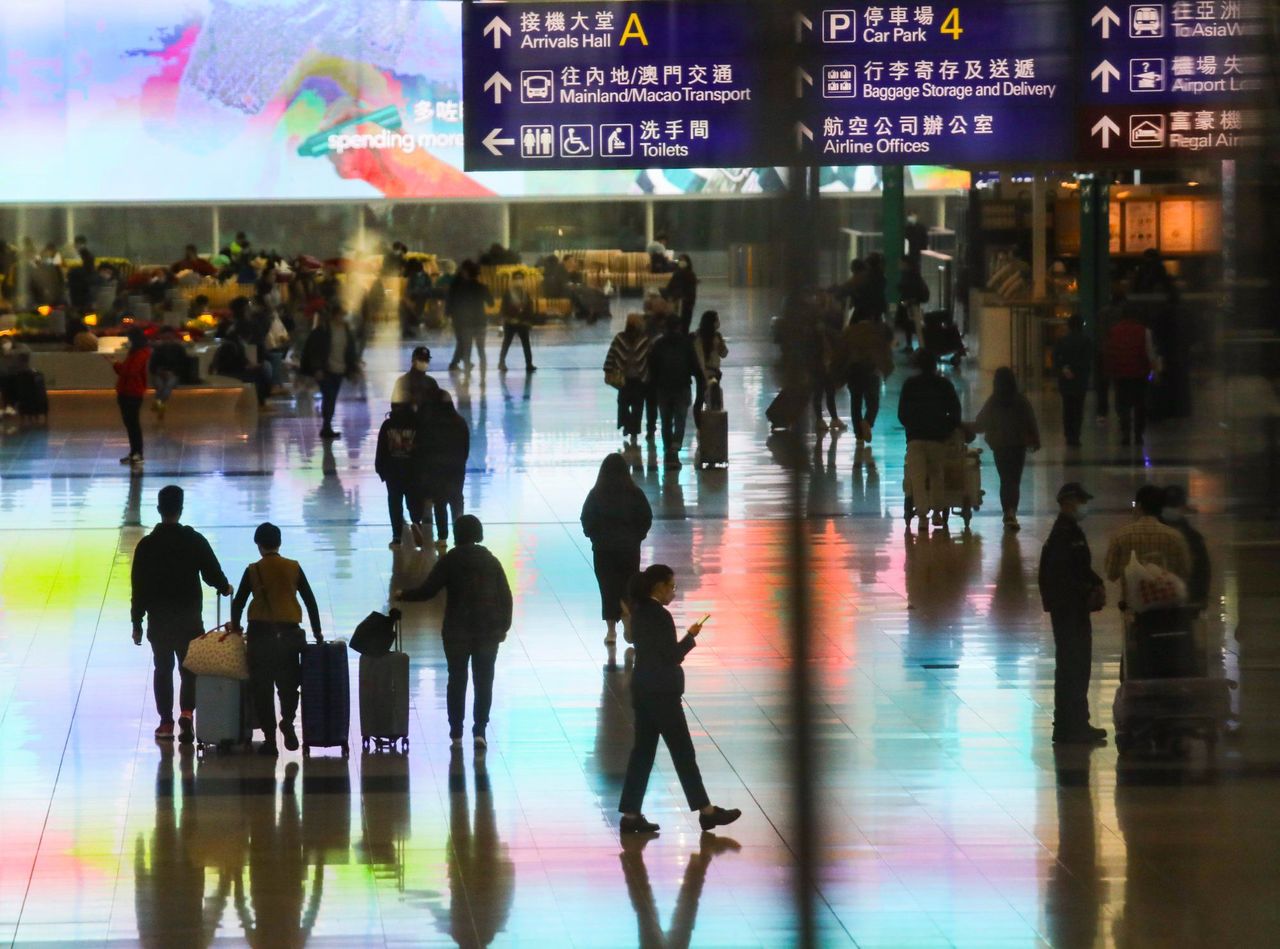 The city has dropped all quarantine requirements for arrivals.
5. How much damage has been done to the economy?

Hong Kong's economy shrank by 6.5 per cent in 2020, following a contraction of 1.7 per cent in 2019. Despite a 6.3 per cent expansion in 2021, Hong Kong's economy is expected to contract for the third time in four years because of the fifth wave of Covid-19 and geopolitical tensions.

The government has downgraded its growth forecast for 2022 to a 3.2 per cent contraction. In his 2022 budget address, Financial Secretary Paul Chan Mo-po had predicted the economy would expand by between 2 per cent and 3.5 per cent in real terms.

Chan has also recently hinted at a budget deficit of more than HK$100 billion for the 2022-23 financial year, almost twice his estimate in his address last February. The government's reserves could also fall to about HK$800 billion, equal to about 11 months of spending.

The Covid-19 slump pushed the jobless rate to 7.2 per cent in early 2021, the highest since early 2004 when the city was recovering from Sars. The jobless rate improved to 3.7 per cent for the three-month period from September to November last year.


6. What has the government done to help the city survive?

The government has introduced six rounds of measures through the Anti-epidemic Fund, injecting a total of HK$250.9 billion. More than 220 measures were introduced. They included two rounds of the Employment Support Scheme, three of the Job Creation Scheme, and more than 180 measures providing support for sectors and individuals hard hit by the pandemic and tightening of social-distancing measures, among others.

According to the government, as at early May 2022, it had deployed more than HK$170 billion from the fund, benefiting 7 million individuals and close to 1 million applications submitted by businesses.

To ease residents' burden and boost the economy, the government launched a consumption voucher scheme in 2021, with each eligible resident receiving e-coupons worth HK$5,000.

The government rolled out another round in 2022, handing out consumption vouchers worth HK$10,000 each to eligible residents. The vouchers could not be cashed or used for person-to-person payments though. They could not be used for purchases from merchants located outside Hong Kong either.