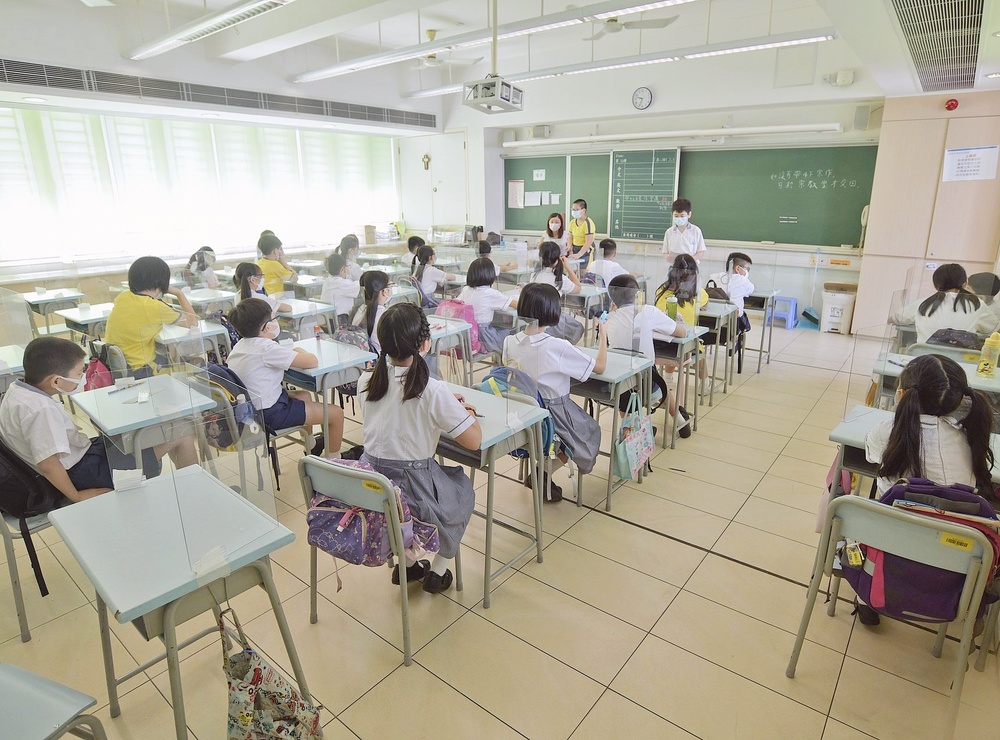 EDB to allow up to two-thirds of a school's students to resume face-to-face classes after Easter
More students are expected to return to campuses on a half-day basis after the Easter holidays, with the number of students capped at two-thirds of the total number of students.
According to sources, education chief Kevin Yeung Yun-hung has been meeting with some of the school principals today, of which Yeung said during the meeting that such arrangements will be made after the Easter holidays.

Sources said the bureau is still fine tuning the detailed arrangements and will make an announcement on Friday at the earliest.

Earlier today, the Hong Kong Professional Teacher's Union and the Education Convergence urged authorities to assess the possibility of allowing more pupils to go back to face-to-face lessons and make announcements as soon as possible to allow parents and schools to make timely preparations.

The Education Convergence suggested authorities to first allow primary schools to adopt such arrangements after the holidays, and wait till May for secondary schools to follow suit.

"Most secondary schools in Hong Kong will have to be used as examination venues for the DSE exams, it is best for the schools to adopt such school resumption measures only after May," said the Education Convergence.

It was suggested that the bureau should, with the protection of pupils' health as the prime consideration, formulate timely adjustments and make the announcements soon.