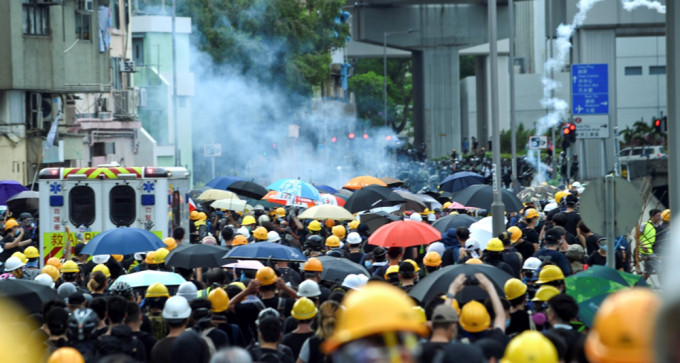 EDB-recommended textbooks describe 2019 anti-extradition protests as 'violent terrorist attacks'
At least four of the six Citizenship and Social Development textbooks recommended by the Education Bureau (EDB) describe the protests opposing the 2019 extradition law amendment bill as 'violent terrorist attacks'.
The protests were described in the textbook as endangering "national sovereignty, security, and developmental interests" as well as the "one country two systems constitution and the interests of Hong Kong people".

Two of the textbooks said that the central government claims that the protests involved "foreign interference".

The four books stated explicitly that Hong Kong is "not a colony", while one textbook explained that whereas China has always possessed sovereignty over Hong Kong, the United Kingdom "only exercised colonial rule in Hong Kong, so it is not a British colony."

Citizenship and Social Development is a revamped version of Hong Kong's controversial liberal studies subject that covers three core themes down from the previous six: Hong Kong's "one country two systems" constitution, modern China, and the contemporary world.

The renewed curriculum is part of a broader effort to integrate national security into Hong Kong's education system. The EDB published a set of guidelines in February regarding national security education in schools aiming to "deepen students' understanding of the country's development and national security, enhance students' sense of national identity, and nurture students as good law-abiding citizens".