Union chief points to bookings for hotels being mostly full until June or into August, as other travellers, especially students, scramble to return.
A lifting of Covid-19 flight bans in Hong Kong will ease the city's shortfall of domestic helpers but recovery may still be slow amid heavy demand for quarantine hotels and an ongoing flight suspension mechanism, industry players have said.

Thomas Chan Tung-fung, chairman of the Hong Kong Union of Employment Agencies, said the Philippine consulate had informed agents that helpers with valid work visas would benefit from the coming arrangements.

"Sixty per cent of domestic helpers [in Hong Kong] come from the Philippines so it will offer a great help to the industry," Chan said on Tuesday.

"Since the flight ban was imposed for three months from January … there have been at least 5,000 to 6,000 domestic workers stranded in the Philippines and waiting to enter Hong Kong," he added.

Under the latest rule changes revealed by city leader Carrie Lam Cheng Yuet-ngor on Monday, double-vaccinated Hongkongers and people with work visas stranded in nine countries – Australia, Canada, France, India, Nepal, Pakistan, the Philippines, the United States and Britain – will be allowed to return from April 1.

Hotel quarantine will also be shortened – from 14 days to seven if travellers test negative for Covid-19 on the fifth, sixth and seventh days of their stay.

Chan said the new measures would alleviate the shortage of helpers in the city, adding that the shortened quarantine could also reduce the financial burden on employers as they only had to book a hotel room for seven days instead of 14.

But he warned employers they would be vying for bookings with other travellers hoping to return, pointing out that quarantine hotels were mostly full until June or even August.

"From April onwards, many people studying abroad may return to Hong Kong, so the hotel supply will be even tighter," he said.

There are currently 43 quarantine hotels for arrivals, after the government added 18 on Monday night. But the new establishments will only accept bookings from May or June. Chan said he expected a dozen more hotels would be needed to accommodate the influx of helpers.

He added that another obstacle would be uncertainty wrought by a stringent flight suspension mechanism that will still be in place. Airlines run the risk of a two-week ban on a certain route when three passengers on a flight test positive, or when there is at least one infected traveller and another with incorrect paperwork.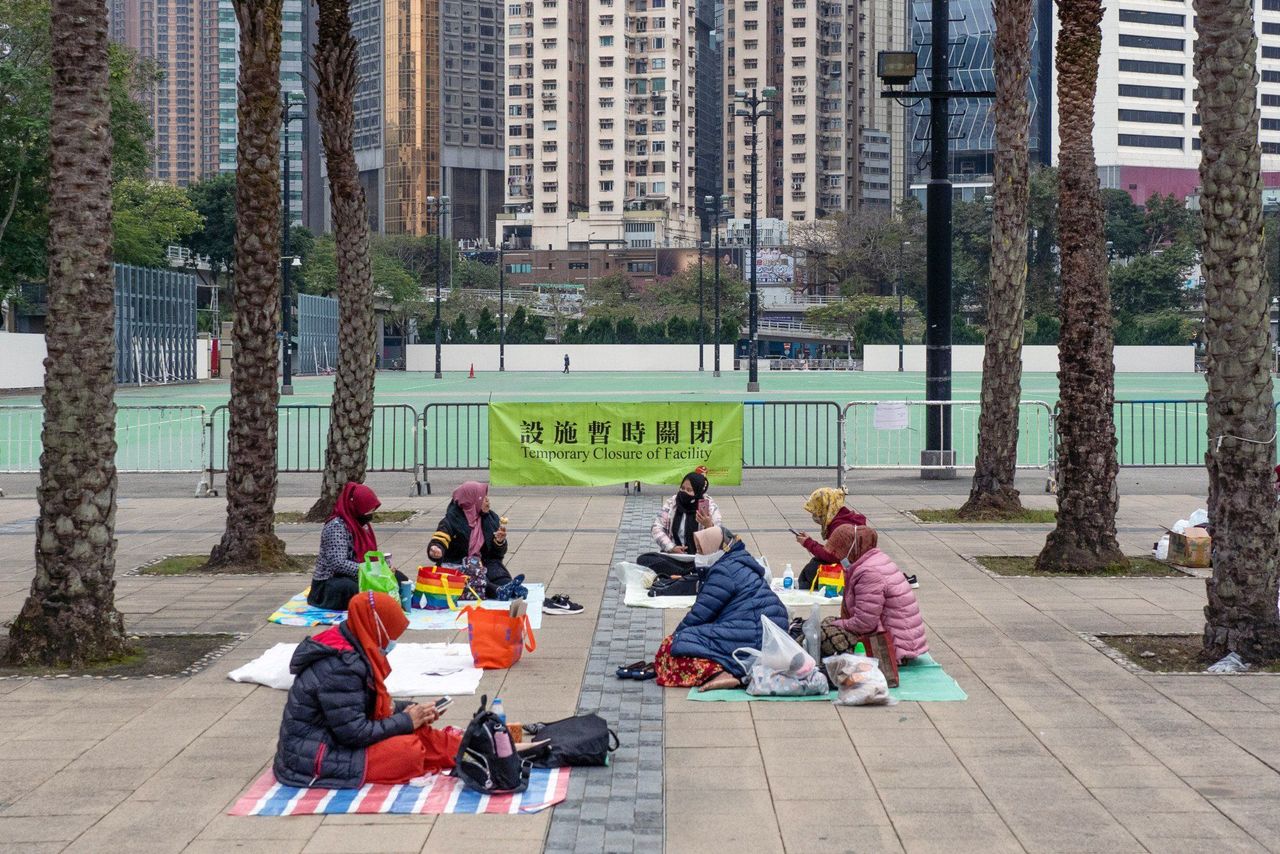 Some of Hong Kong's domestic workers have not seen their families for more than two years since the pandemic emerged.

Sringatin, chairwoman of the Indonesian Migrant Workers Union and spokeswoman of the Asian Migrants' Coordinating Body, also welcomed the latest rule changes, adding some helpers had gone back to their hometowns last year because of family emergencies, and had since been stranded.

She noted the eased rules would also allow helpers in Hong Kong to visit their families, as many had not gone back for more than two years.

She expected 400 to 500 domestic workers to return to Indonesia in the coming two months under the new measures, as many might want to celebrate Ramadan, the holy month of fasting for Muslims, with their families in April.

Other than concerns over insufficient quarantine hotels, Sringatin said employers might still refuse to pay for bookings.

"Even HK$500 [per night times seven] is still a big amount for employers who are middle- or low-income," she said. "We hope the government can consider giving subsidies for quarantine to help employers and workers."