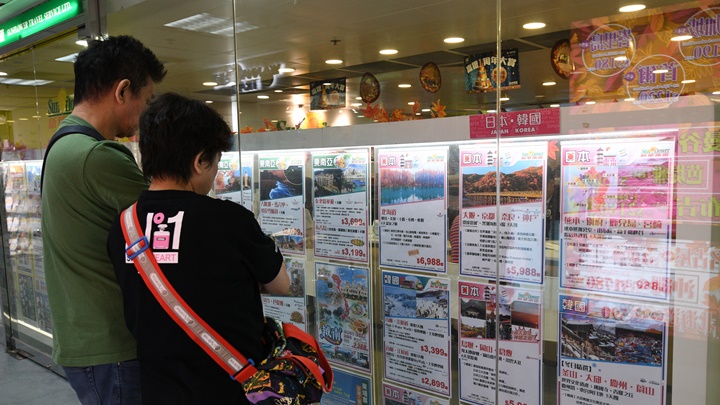 Eased quarantine rules see thirst for trips to Southeast Asia spiked
Travel agencies are seeing a huge demand for trips to Southeast Asia since authorities relaxed the city's quarantine rules for arrivals.
Executive director of agency WWPKG Yuen Chun-ning said his company had received hundreds of inquiries about its tours to Southeast Asia after the government announcement, with travelers mostly interested in destinations like Japan and Thailand.

He noted that visa application procedures to enter Japan will take time, and there are not enough flights to enable the agency to increase the number of tours available within such short notice.

Yuen expected the first tour under the new quarantine rules will depart Hong Kong on August 22 to 23 at the earliest, with the number of tours available doubled in September and October.

However, Yuen said there is still a long way to go in reviving the city's travel industry.

Though many see the quarantine cut as a boost to revive international travel, some criticize the latest relaxations were still unattractive for leisure or business travelers, as the arrivals were unable to visit the city's restaurants or exhibitions.

However, Hongkongers take advantage of the change as a chance to go for short-term trips to nearby cities after the quarantine rules are relaxed.