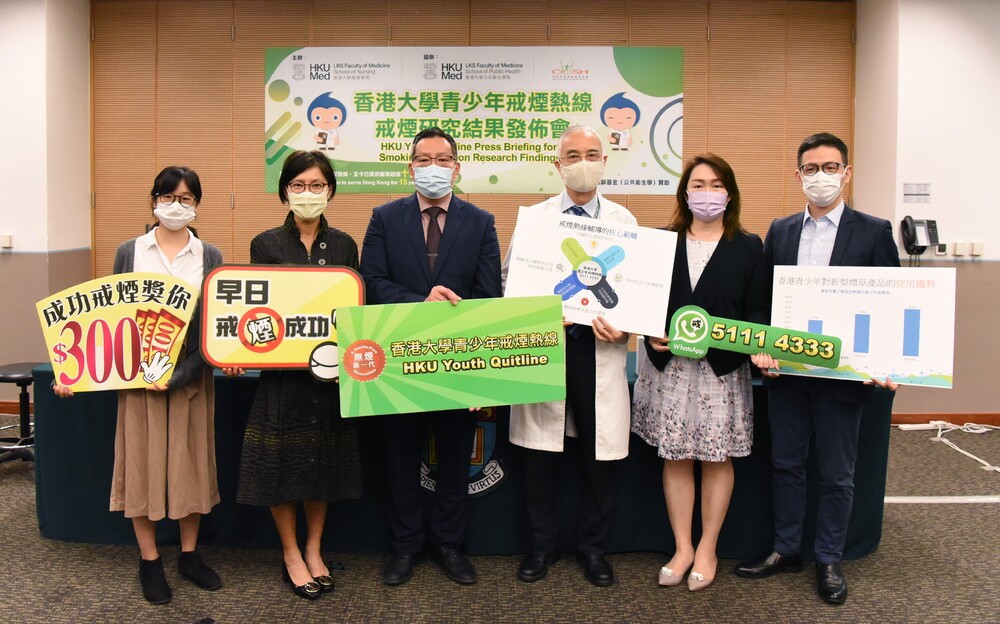 E-cigarettes see blowout among youths
The proportion of smokers under 26 who have used new tobacco products such as e-cigarettes and heated tobacco products has hit a record high of almost 86 percent over the past year, according to the University of Hong Kong Youth Quitline.
Therefore, researchers urged lawmakers to pass a bill proposed by the government to ban them without delay.

Of 485 young people surveyed, 85.9 percent said they have used the new products, marking a 13 percentage point increase compared to 2018-2019 and a third consecutive year of increased use.

Over half of young smokers said they tried them out of curiosity, while 37.3 percent said they used them because of peer influence.

The youth-oriented smoking cessation hotline said some youngsters were under the misconception that new tobacco products were less hazardous to their health and could help them quit smoking, as over 20 percent of respondents said they tried these new tobacco products in an attempt to quit smoking traditional cigarettes.

"The survey results are very alarming, indicating a need for urgent action," said chair professor of community medicine Lam Tai-hing at HKU School of Public Health.

He said apart from banning e-cigarettes and heated tobacco products, authorities should also introduce other tobacco control measures, such as increasing taxes and educating young people on healthy lifestyles.

Heated Tobacco Concern Group HK, founded by users, proposed the government include heated tobacco in current legislation to prevent teenagers from using them.

In 2019, the government proposed the Smoking (Public Health) (Amendment) Bill to ban the import and sale of electronic cigarettes. It was sent to the Legislative Council's bills committee but was later shelved, as the authorities said the bill could not be passed before the end of the term.

The bill has now been submitted again for discussion. Lawmaker Peter Shiu Ka-fai said the authorities should consult the public on new tobacco products.

He said 64 countries so far, including China, had started regulating new tobacco products. Beijing started a public consultation on March 22, as e-cigarettes were associated with consumer rights and national incomes.

Deputy Secretary of Food and Health Amy Yuen Wai-yin said Hong Kong could not copy the mainland's approach directly, as the smoking rate in the mainland was much higher.

She said many tobacco companies in the mainland are state-owned, and as a result, China's import control measures differ from Hong Kong's.