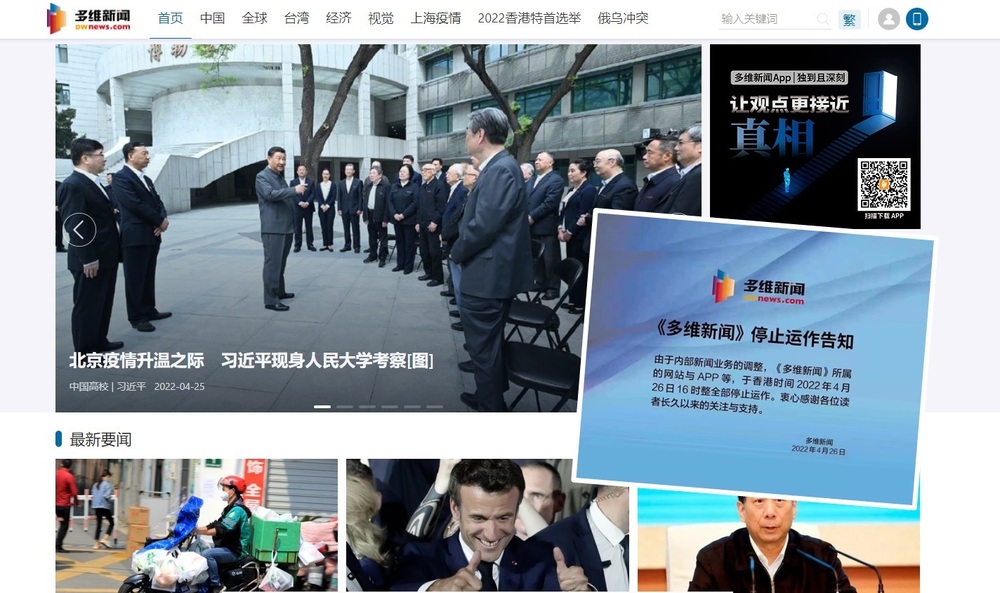 Duowei News announces closure
Chinese language news website Duowei News announced its closure on Tuesday, ceasing all operations and laying off most of its staff.
The media firm said it ceased all operations at 4pm on Tuesday due to internal business realignment, also thanks for the readers' support, according to a notice circulating online.

It was understood the US-based political news website was established in 1999 by overseas pro-democracy figure Ho Pin and was acquired by Nan Hai Corporation Limited in 2009.

The media firm was said to have relocated its headquarters to Beijing shortly after being acquired, with the firm also setting up offices in Taipei and Hong Kong.

Its office in Taipei ceased operations late last year.

Media mogul Yu Pun-hoi is Nan Hai Corporation Limited's chairman, with local media company HK01 also being one of the corporation's subsidiaries.

The corporation had in last year announced an expected loss of around HK$3 billion due to a drop in the culture and media services segment of the group.