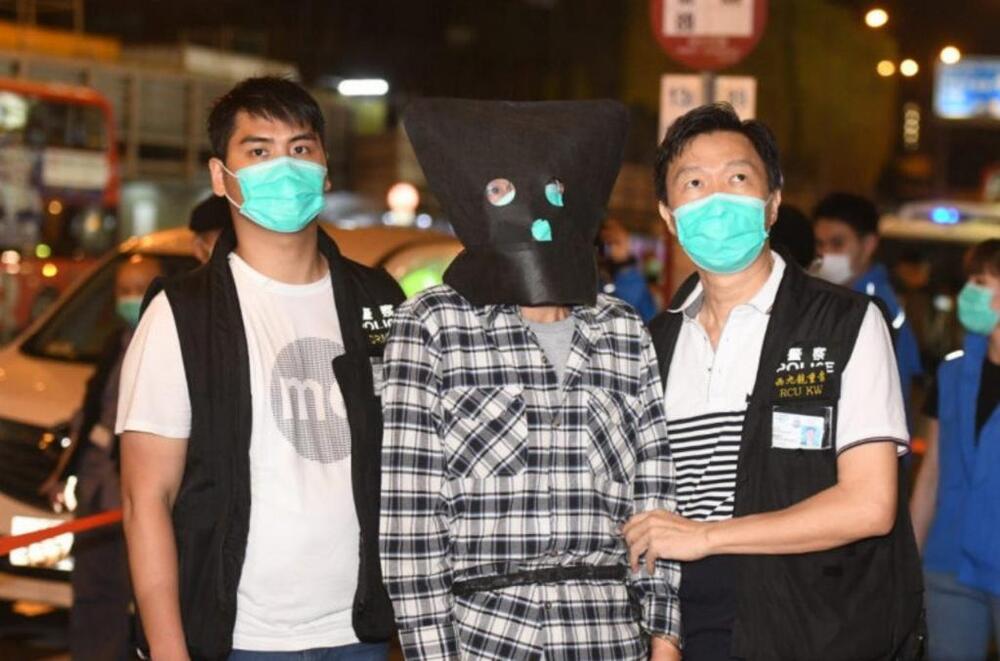 Duo gets 10 years for manslaughter over woman's post-robbery death
A High Court judge on Thursday slammed two robbers as cowards and for ruining a family as he jailed the duo for manslaughter for snatching a gold necklace from a Fairwood worker in 2020; the victim sustained an injury to her head and died a few days later.
Chan Lai-ming, 58, and Lo Kin-keung, 59, both jobless, pleaded guilty to accidentally killing the female worker Lin Lai-fan, 55, outside Cheung Sha Wan wholesale vegetable market on May 24, 2020.

The two were members of a triad society. Chan was previously convicted for 27 criminal offenses and Lo for 36 offenses. They were last sent to jail in 2014 for drug trafficking and finished their term in 2019.

When passing sentence, judge Joseph Yau Chi-lap pointed out that what led to Lin's head injury remains a mystery. Yau didn't rule out the possibility that Chan and Lo hit Lin's head from behind or that Lin fell and hit her head on the ground.

Yet, Yau noted that the pair committed the crime together and should shoulder the same criminal liability. He continued that the two didn't pick a target in advance and planned to randomly mug someone who looked rich. Lin was chosen and became the victim simply because she was wearing the gold necklace.

Yau criticized that their crime took away an innocent life and brought pain and grief to Lin's family.

He started the duo's jail term at 15 years and reduced it to 10 years after they pleaded guilty.

The court earlier heard that Chan said he snatched Lin's necklace worth about HK$15,000 so that he could sell it and buy drugs. On the other hand, Lo said he tailed Chan as he saw him following Lin and thought she owed money to Chan.

Chan later sold the necklace for HK$12,400, spent HK$10,000 on drugs, and paid another HK$2,000 of debts owed by Lo.

In mitigation, the defense said Chan admitted to snatching the gold necklace but didn't have any clue about her death. The lawyer also added that Lo didn't take a leading role in the incident.

Lin left home for work around 10am that day and reached the Fairwood outlet at The Pacifica in Cheung Sha Wan about 11am. Her colleagues then sent her home to rest after finding her mask stained by blood and injury to the back of her left ear.

She spat up blood at home, and her son reported to the police and rushed her to a hospital, where the son found the gold necklace missing.

Lin died on May 29, 2020, and the autopsy confirmed she died of brain injury and pneumonia.