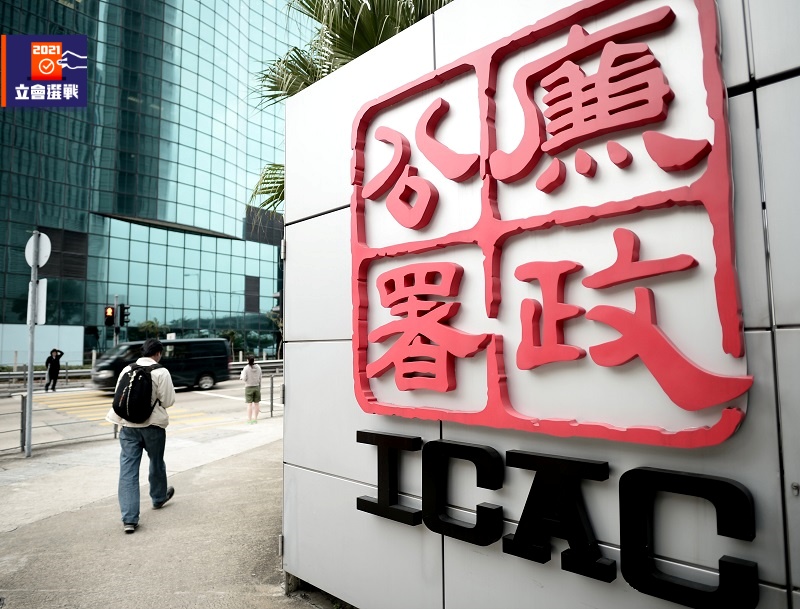 Duo charged by ICAC for inciting others to cast blank votes at LegCo Election
Independent Commission Against Corruption has charged two people on Thursday for allegedly reposting online posts that incited people to cast blank votes in the Legislative Council election this Sunday.
Salesman Chan Kin-man, 36, and female office assistant Leung Yuet-sheung, 65, were charged with inciting another person not to vote, or to cast an invalid vote, by activity in public during the election period.

The duo will be the first two people to land in court since inciting people to cast blank votes was made into an offense under the amended Elections (Corrupt and Illegal Conduct) Ordinance.

The charges alleged that Chan and Leung, respectively between October 30 and November 9 or December 16, reposted on their social media pages a post from a social media page of former lawmaker Ted Hui Chi-fung, which incited another person to deal with his or her ballot paper in any way that would render the ballot paper invalid at the LegCo Election.

Hui, as well as another exiled activist Yau Man-chun, are wanted by ICAC. They allegedly breached the Elections Ordinance by inciting another person not to vote or to cast invalid votes through their social media posts.

Chan and Leung are on ICAC bail, pending their court appearance in the Kwun Tong Magistrates' Courts next Tuesday for plea.

ICAC had so far arrested ten people, including seven men and three women aged 22 to 65 for similar charges. They included former president of the Chinese University of Hong Kong Student Union Jacky So Tsun-fung.

According to the ordinance, violators are liable on conviction to a maximum penalty of three-year imprisonment and a fine of HK$200,000.