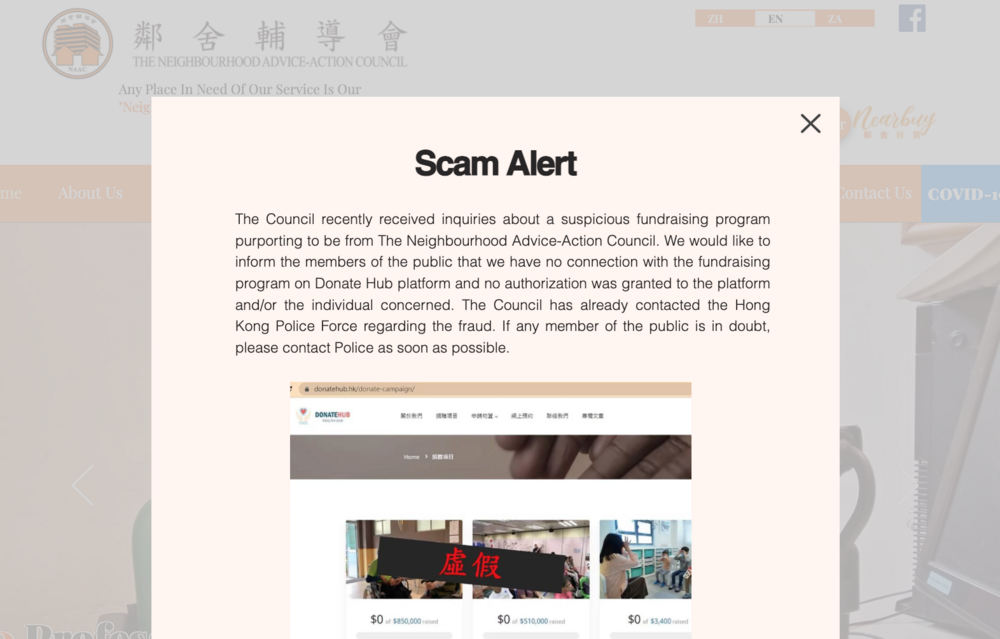 Duo arrested over alleged RAT kit donation fundraising scam
Police on Tuesday arrested two men after they allegedly defrauded people by encouraging them to make donations towards a fake fundraising campaign to purchase Rapid Antigen Test (RAT) kits for the needy.
The duo, aged 40 and 41, have been arrested on suspicion of fraud and were currently detained for further investigation. Officers said investigations are ongoing and will not rule out the possibility of further arrests.

The arrests were made after the force received a tip regarding the fake online fundraising campaign, which it claims to be gathering donations for two of the city's social welfare organizations to purchase RAT kits.

Officers said one of the suspects named Tse set up a website called Donate Hub on March 14, calling on people to make cash donations between HK$3,400 to HK$850,000, with a donation target of HK$1.36 million.

An initial investigation revealed that all donations went to a company bank account registered by Tse, while the number of scam victims and the amount of money involved is pending confirmation.

The two social welfare organizations dragged into the scam - The Neighborhood Advice-Action Council and autism therapy center LEX Centre - had since issued notices to warn citizens about the incident

The two organizations said they have no connection with the fundraising program on Donate Hub platform and no authorization was granted to the platform and/or the individual concerned.

The Council added it had already contacted the Hong Kong Police Force regarding the fraud and called on members of the public to contact the force if in doubt.