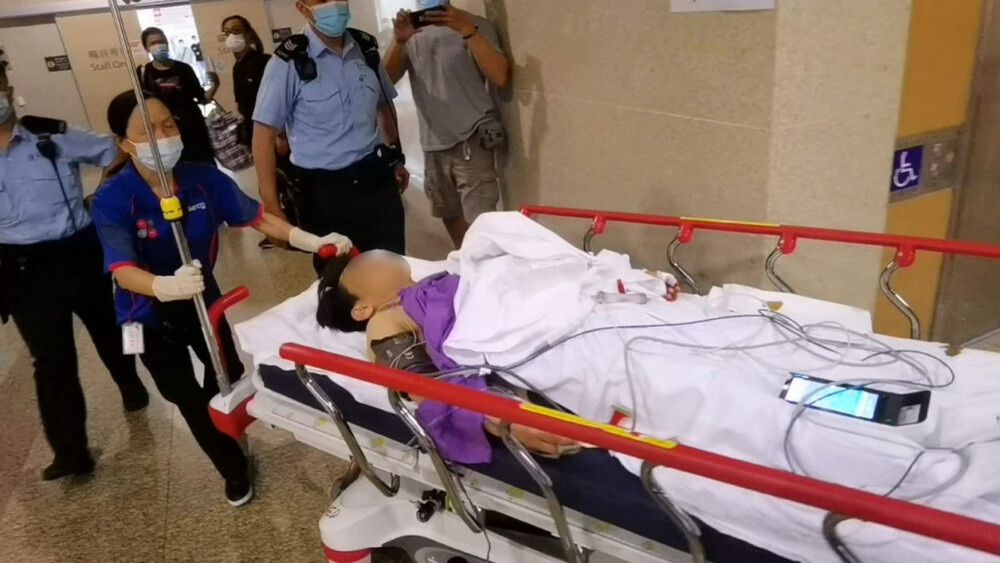 Dumb thief cuts himself after slashing and robbing Tai Po woman in broad daylight
Police arrested a man on Monday who allegedly slashed a woman in an attempted robbery, and accidentally cut himself when fleeing the scene.
The incident, which happened at around 11am this morning at the Tai Po Old Market Playground, saw the lone thief pushing over a 67-year-old woman and slashing her hands in an attempt to snatch her handbag.

The woman was said to have fought back and did not give up on her belongings, with the commotion alerting bystanders to call for help.

The thief, aged around 30, then fled the scene and accidentally cut himself in his arm while running away.

It is understood officers who responded to the scene followed the blood trail left behind by the robber and arrested him about 100 meters away from the scene near the car park of Treasure Garden.

He was found bandaging himself up when officers intercepted him. The foot-long blade was also recovered by officers later in a nearby sewage.

Both the woman and the thief were sent to the hospital for treatment.