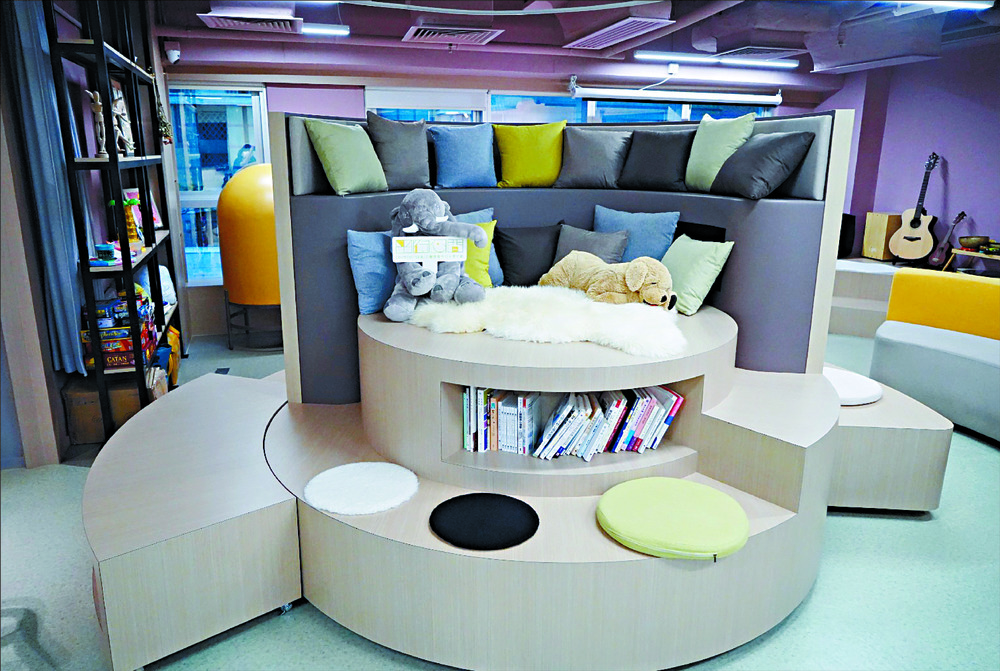 DSE student finds safe haven in youth hubs
In the testing runup to the Diploma of Secondary Education exams, one secondary six youth found reprieve in LevelMind hubs.
That hits home for the Hong Kong Jockey Club Charities Trust, which launched the LevelMind@JC project in collaboration with the University of Hong Kong and nongovernmental organizations in 2019.

LevelMind hubs are spaces designed to offer relaxation and mental-health services for those aged between 12 and 24.

The student, Hei, said he had been visiting the hubs since last year. "It was impossible to relax at home due to distractions from relatives and my pet," he said, adding: "The hubs gave me an opportunity to wind down and engage with others."

Hei commented it was difficult to find companionship at school because many of his classmates "prefer video games over communication."

Louisa Yeung Wing-sang, the project's assistant officer-in-charge, said: "There are eight LevelMind hubs, all designed for emotionally-troubled youths."

The hubs are equipped with books and musical instruments while activities - such as flower-arrangement classes and hiking - are often held for members.

"There are also social workers at hand to provide counseling," Yeung said, adding it is a common misconception that the young want to be alone.

"In fact, what they really need is a chance to open their minds."

Terrence Chan Ting-chun, an Education for Good consultant who had a hand in designing the hubs, said each space can host between 30 and 40 people.