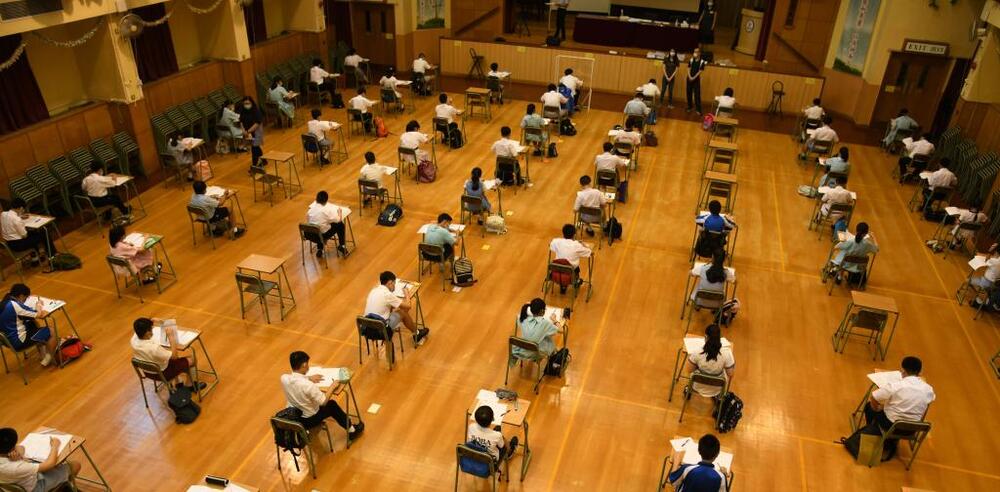 DSE results to be released on Wed
Ahead of the release of Diploma of Secondary Education examinations (DSE) results on Wednesday, Hok Yau Club said the number of inquiries received were largely similar to last year.
Ng Po-shing, director of the Student Guidance Centre of Hok Yau Club, said on a radio programme Tuesday morning that many of the inquiries were about flexible admission arrangements for JUPAS applicants in both associate degrees and higher diplomas. He believes it is due to the candidates' concerns about not performing well in the DSE.

Ng explained that most of the university applicants who scored 20 points or above in five subjects last year were able to get admitted into Hong Kong's top eight universities, and predicts the same will happen this year.

Secretary for Education Christine Choi Yuk-lin said on Monday that there were 50,000 DSE candidates this year and 62,000 spots in post-secondary institutions, including 23,000 bachelor's degrees and 24,000 associate degrees as well as diploma courses from the Vocational Training Council.

Choi explained that there are plenty of opportunities for students to follow their interests and abilities while choosing their future study paths.