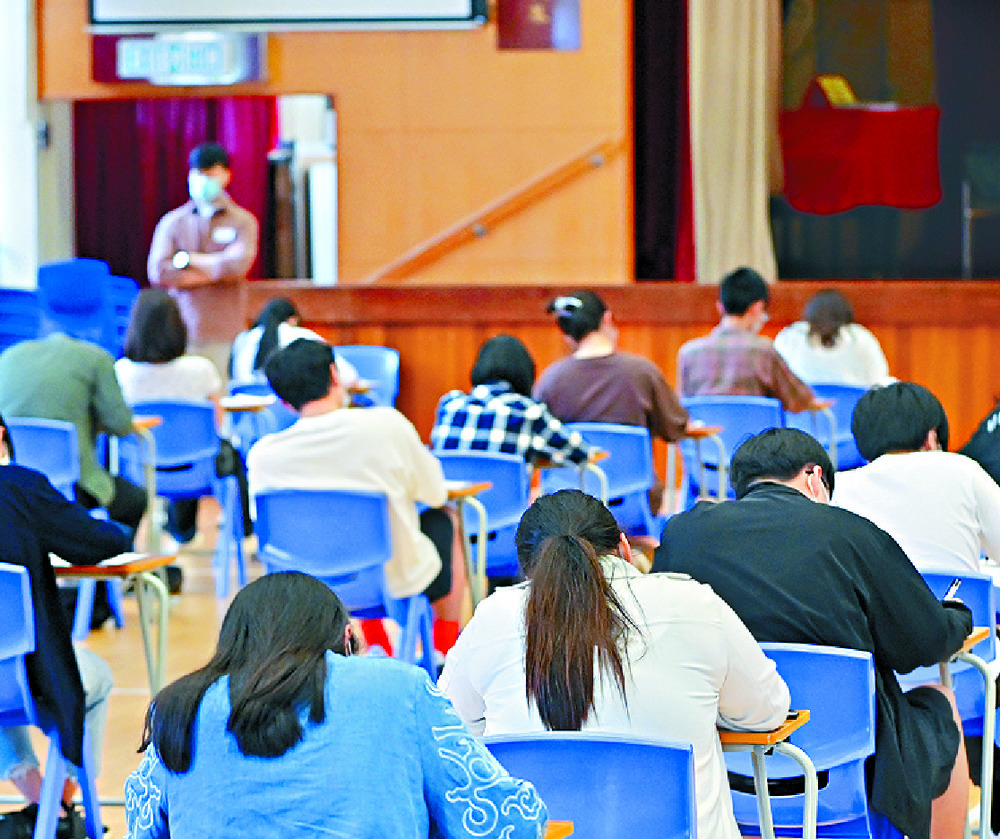 DSE candidates increase for first time in nine years
The number of candidates taking Diploma of Secondary Education (DSE) exams this year saw an increase in nine years at 50,823 and marked a 1.5 percent year-on-year increase.
The rise could be due to candidates from previous years retaking the exams to get into local universities, student consultants said.

About 50,600 candidates entered the exams of category A subjects, including core subjects like Chinese and English, and electives such as history and chemistry, according to Hong Kong Examinations and Assessment Authority.

Among this year's 50,823 candidates, 43,117 are school candidates and 7,706 private candidates - 674 more than last year's 7,032.

Nearly 70 percent of them will sit for four core subjects and two electives, and 21 percent chose four core subjects and three electives.

Only 145 ambitious candidates would take four electives and four core subjects.

Hok Yau Club student guidance consultant Ng Po-shing said more private students hope to get a chance to get into local universities, as the number of school candidates was almost the same as in 2022.

"As the number of DSE candidates keep dropping, adding to the migration wave these two years, students may think they can try again as there is less competition," he said.

Ng added that this year's DSE will have the last liberal studies exams, which could encourage some students to retake the subject.

He expects the number of candidates will continue to rise, as starting next year, mainland students can sit written DSE exams in mainland schools, without crossing the border. "As the borders were still closed during the application period in September and October, I think a number of mainland students would wait for next year's exam," Ng said.

The new citizenship and social development subject - replacing liberal studies, has a simple pass or fail grade, which will be easier for mainland candidates.

Since mainland students can directly enroll in Hong Kong universities with their Gaokao results - the Chinese college entrance examination, Ng said they normally take DSE exams before studying abroad.

As of mid-September last year there were 43,200 secondary six students in all government and private schools in the city, the Education Bureau said.

Meanwhile, an exam authority spokesman said it saw 299 non-Hong Kong ID holder candidates this year, of whom 281 are private candidates.

Besides, the bureau permitted three private universities to admit up to 20 percent of the mainland, Macau and Taiwan students this year, after approval from the bureau's mainland counterpart.

They are Hong Kong Metropolitan University, Shue Yan University and Hang Seng University.