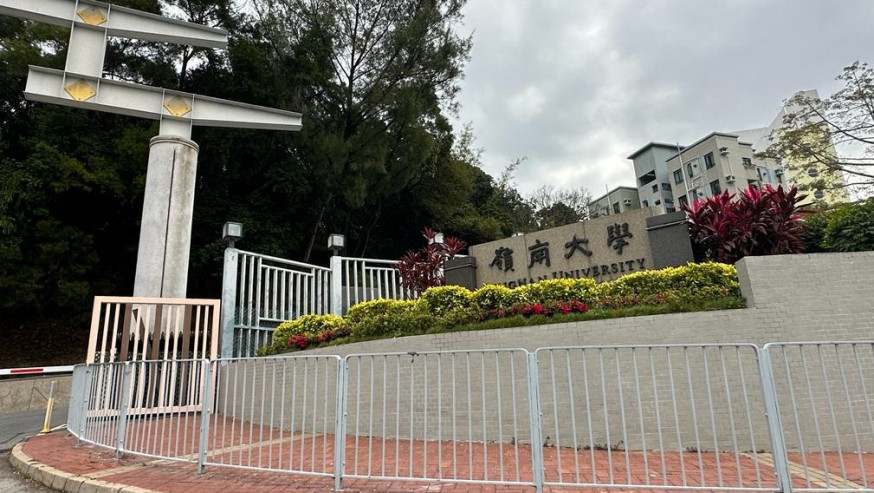 Drunk student from Lingnan University arrested after punching four people
A 24-year-old Korean student from the Lingnan University was subdued and arrested by police after he got drunk and assaulted two students and two security guards early Thursday morning.
The drunk student first entered a room at the university's residential hall and threw punches at a male and a female student, surnamed Lee and Au respectively, around 5.30am before he fled the scene and reached the gate where he encountered a female security guard.

The guard approached him as she found the drunk student walking without any shirt on and acting very emotionally. She attempted to intercept him but in vain as the drunk student punched his way out again.

The drunk student then reached a nearby construction site and tried to break into the site but was stopped by a male security guard there. He also threw punches at that guard, who filed a police report.

Officers rushed to the scene to subdue the student and arrested him for common assault.

Officers smelled alcohol on the student when they located him, who later fell unconscious.

Lee and Au, both aged 21, sustained injuries to their necks, backs and hands. It was understood that Lee lived next to the drunk student and the two were not close. It was believed that the Korean student was so drunk that he entered the wrong room and wreaked havoc.

The female guard surnamed Chan, 53, and the male guard surnamed Ching, 49, had their back and face bruised, respectively. All five people were sent to hospital.