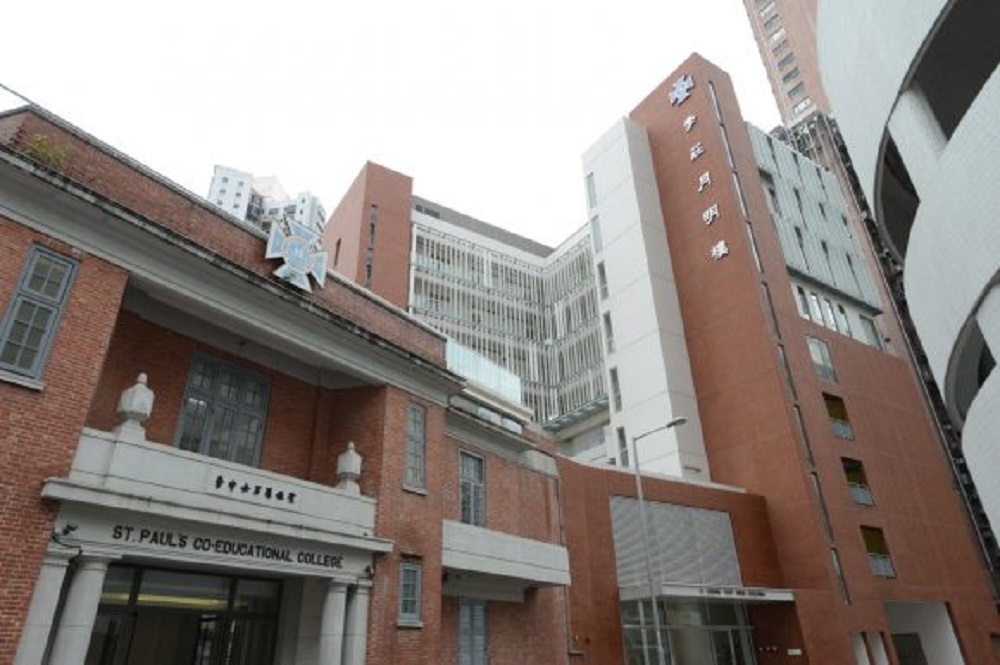 Dropout wave hits prestigious schools in Hong Kong
A total of 114 students withdrew from St. Paul's Co-educational College in Mid-Levels in the past school year, a 50-percent jump year-on-year.
It is one of Hong Kong's most prestigious schools hit by an emigration wave.

Sing Tao Daily, the sister publication of The Standard, investigated annual reports of nearly 100 primary and secondary schools. It found that the number of dropouts for the 2020/21 school year has significantly increased compared to the previous year.

Direct subsidy school, St. Paul's Co-educational College, reported that 114 students withdrew in the 2020/21 school year, 50 percent more than 78 in the 2019/20 school year.

Hong Kong Baptist University Affiliated School Wong Kam Fai Secondary and Primary School (Primary Division) in Sha Tin was said to have 97 students dropping out in the past school year, with emigration being the main reason.

Direct subsidy girl's school, Good Hope School's withdrawal rate in the 2020/21 school year, reached 13 percent – meaning around 164 out of 1,263 registered students withdrew.

The withdrawal rate was about eight percent and four percent in the 2019/20 and 2018/19 school years, respectively.

The school said most leaving students headed to the United Kingdom, the United States, Australia, and New Zealand.

Another direct subsidy girl's school Heep Yunn School in Ma Tau Wai said the dropout rate for secondary four was highest at nearly 14 percent, followed by form five and form one at about 8 percent and 7 percent, respectively.

Traditional government schools are also affected, with King's College in Mid-Levels reporting an average dropout rate of 3.3 percent but as high as 8.3 percent for form one students, nearly 11 times more than the previous school year.

It was estimated that 12 out of 144 form one students withdrew in the past school year.

Meanwhile, Queen's College in Causeway Bay saw nearly six percent of students - about 47 out of its 785 students - drop out last school year, roughly twice as many as in the 2019/20 school year.

Dion Chen, chairman of the Hong Kong Direct Subsidy Scheme Schools Council, said that schools in Hong Kong have been hit by a dropout wave since early last year. Even traditional prestigious schools can't help but lose a considerable number of students.

He said a top direct subsidy school lost nearly 200 students in the past school year.

"In the past, students who wanted to study overseas would leave in form four to six," he said. "But under the emigration wave, more and more parents are arranging for their children to go overseas when they are in junior secondary or even primary schools."

Chen pointed out that the governments of Australia and New Zealand had just opened their borders recently and that local schools should expect to lose more students in the coming school year.

"The general consensus in the education sector is that the dropout wave has not yet peaked," he said. "It is difficult to estimate the number of departures, but the situation will continue into next year."