Some are eager to drive across the border, others worry about permits, vehicle checks and insurance.
Hong Kong camping blogger Bobo Chan is looking forward to the day when she can get in her car and drive to explore neighbouring Guangdong province.

She started to plan her first car-camping trip across the border after city authorities announced that private vehicle owners would be allowed to drive to Guangdong over the Hong Kong-Zhuhai-Macau Bridge.

"I'm thrilled about the scheme. I enjoy driving, and China is so huge that not everywhere can be reached by public transport. Driving must be the most convenient way," said Chan, 40, who went to Shenzhen last week to apply for a mainland driving permit.

Chan is well known in camping circles as a practitioner of shachuhaku, a Japanese leisure activity and lifestyle of car owners who transform their vehicles into living spaces and stay overnight in them.

She said she had lost count of the number of times she and her five-year-old daughter Shelbie have camped overnight in their car in the city's countryside.

Chan explained she wanted to explore the coast near Shenzhen during her first trip with other car-camping enthusiasts just as pleased with the new scheme referred to as "Hong Kong cars going north".

Driving a private car across the border was a privilege for only a minority in Hong Kong until now.

They included Hongkongers with a specific level of investments and tax contributions in Guangdong and local political delegates to China's top legislature or advisory body.

Out of more than 570,000 private cars in the city in January, only about 16,700 were part of that "regular quota", identifiable on their licence plate by the Chinese character "Yue", the official abbreviation of Guangdong.

But last November, the Transport and Logistics Bureau announced that China's State Council had approved a proposal to allow private cars into Guangdong via the Hong Kong-Zhuhai-Macau Bridge.

Motorists with Hong Kong identity cards, home return permits issued by mainland authorities and Hong Kong and mainland driving permits would be allowed to drive their own cars across and stay for up to 30 consecutive days each time, subject to an annual maximum of 180 days.

City residents with foreign passports and visas to enter the mainland would also be allowed to drive there if they had the needed driving permits.

Car owners would be exempt from paying mainland customs duties on the value of their vehicles or applying for guarantee arrangements. But those planning trips across the border must have their cars checked by a mainland-approved examiner in Yuen Long, a long-standing requirement for other cross-border vehicles.

The bureau said more details would be announced by the end of this month, and the scheme would take off this year.

Motorists like Chan were eager to hit the highway, but media industry veteran Winnson Wu, in his 60s, was more hesitant.

He highlighted that mainland Chinese drove on the opposite side of the road and he admitted had doubts about his ability to navigate the highway networks and where to get help in an emergency.

He was also waiting to find out what it would cost.

"If I need to pay a lot to get my car checked, I would rather not drive there," said Wu, who used to visit the mainland occasionally before the pandemic.

Auditor James Li*, 48, was concerned about the paperwork involved and said if the new scheme was too complicated, it was doomed to fail.

He referred to an "ad hoc quota" scheme in existence since 2012, that allowed up to 50 cars a day to enter Guangdong through the Shenzhen Bay checkpoint.

That has gone largely ignored because of the complex application process, the multiple permits needed on both sides and the possibility of paying a costly cash deposit or guarantee relating to mainland custom duties. In 2019, before the pandemic, only 2,900 applications were filed, or fewer than eight a day.

"If the new scheme requires the same kind of documents. I definitely won't bother," Li said.

He added he did not like the scheme's restriction to travel using the mega bridge because the route was only good for people who wanted to visit the areas around Zhuhai, Zhongshan or Guangzhou, but not Shenzhen or Dongguan.

Wu and Li were also keen to know how Hong Kong's insurers would treat motorists who drove to the mainland and whether they would be charged heftier premiums.

Lei Yu, the CEO for North Asia and regional head of distribution at insurer QBE Asia, said the firm would join forces with a major mainland insurance firm to support people who used the new scheme to allow them to file claims on both sides of the border.

She expected the scheme to be as well-received by Hong Kong drivers as a similar arrangement introduced in Macau in January.

More than 50,000 cars from Macau had crossed the bridge into the mainland by the middle of this month.

Eric Hui, the CEO of Zurich Insurance in Hong Kong, said his clients would be given the option to extend their insurance policies to cover them in Guangdong.

Lawmaker Ben Chan Han-pan, chairman of the Legislative Council's transport panel, said he hoped the paperwork for motorists would be kept as simple as possible.

He added he believed the programme would boost development of the nation's target of a "one-hour living circle" in the Greater Bay Area, with every destination accessible inside an hour from one another.

IT project manager Man Or, 44, said he was looking forward to driving in the mainland again. The Hongkonger said he had a car in Shenzhen and, before the pandemic, he went there almost every weekend.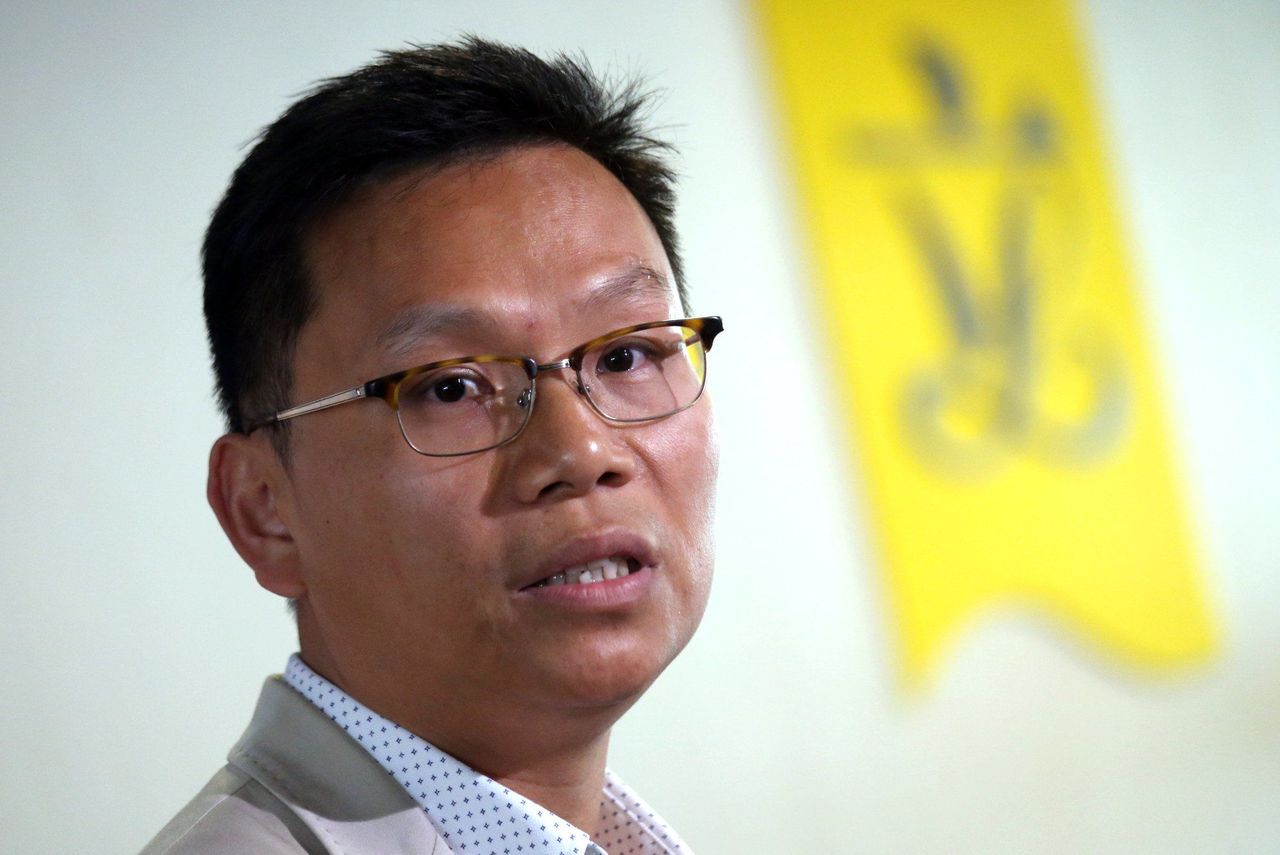 Lawmaker Ben Chan wants to keep paperwork to a minimum.

He advised Hong Kong drivers to familiarise themselves with the mainland's widespread mobile payment system to avoid embarrassment when using unstaffed toll roads, or if they found themselves stuck at car park entrances.

He said driving in mainland China was not as unpleasant as some thought.

"Their roads are wider than ours. And drivers there don't drive as fast," he said.