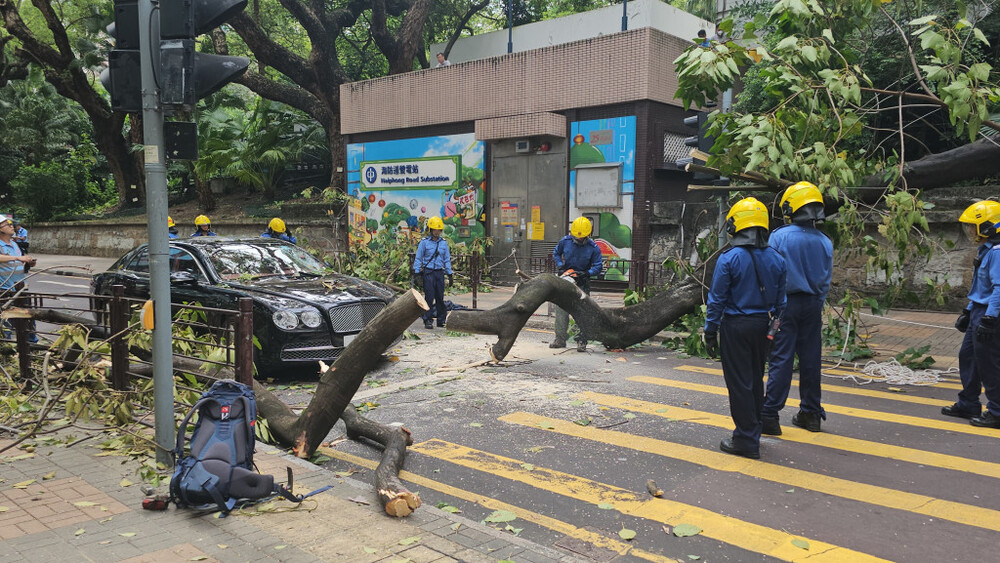 Driver trapped in Bentley after rare candlenut tree collapses in Kowloon Park
A 35-year-old driver was trapped in his Bentley after a 20-meter tall tree planted by the slope at Kowloon Park collapsed and landed on the vehicle.
The driver was later rescued and taken to hospital with dizziness and chest pain.

The tree, a candlenut tree, is a rare species in the area.

There are 91 old and valuable trees in the Yau Tsim Mong district, and over 70 old trees located in Kowloon Park or nearby areas, including 11 camphor trees on Haiphong Road.

The trees were last inspected on October 10, 2022.