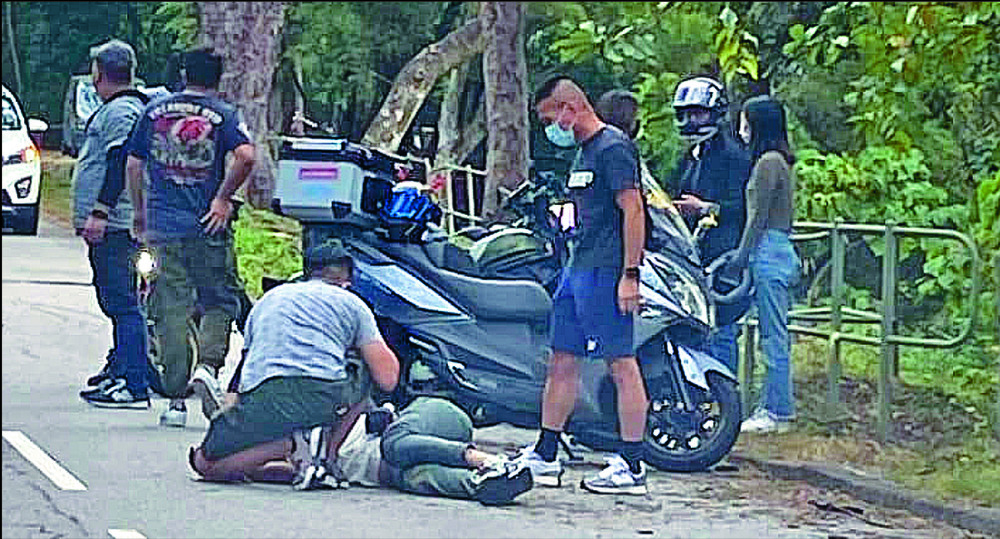 Driver held over death of biker
A 45-year-old driver was arrested in connection with the death of a 34-year-old motorcyclist who was riding behind his car on Bride's Pool Road, Tai Po, yesterday.
Police said the driver, Man, was apparently cutting lanes when the motorcyclist, Ho, swerved to avoid a collision and rammed into a tree at 9.01am.

The tragedy happened near Tai Mei Tuk Raw Water Pumping Station.

Dashcam footage showed an unconscious Ho showing no response to cardiopulmonary resuscitation efforts.

Ho, who was heading for Sha Tau Kok, was taken to Alice Ho Miu Ling Nethersole Hospital by ambulance and certified dead at 9.40 am.

Man was arrested for dangerous driving causing death.

The collision saw Ho thrown 50 meters away from his motorcycle.

"Police strongly condemn irresponsible driving behavior. It not only jeopardizes the safety of other road users and threatens one's personal safety, but is also the actual cause of serious traffic accidents. Police do not tolerate such acts and will take resolute enforcement action," the force said in a statement last night.