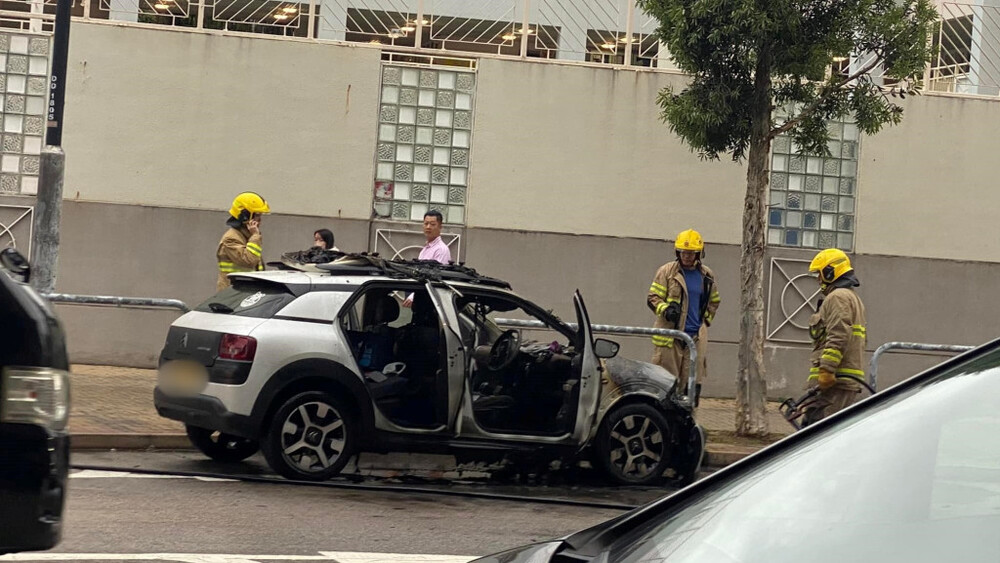 Driver escapes after moving car catches fire in Yuen Long
A 68-year-old man narrowly escaped serious harm after his electric vehicle spontaneously caught fire while driving along Tai Yuk Road in Yuen Long early Friday morning.
According to the police report, the incident happened at around 7 am near Hong Chi Morningjoy school in Yuen Long, which saw the still-driving electric vehicle catch fire, causing the driver, named Cheung, to stop the car and escape. The inferno increased in intensity, leaving the vehicle's front end completely gutted.

The Fire Services Department mobilized one breathing apparatus team to fight the fire with one jet, putting out the fire in about 22 minutes.

No injuries were reported in the incident, and the fire was not found to be suspicious.