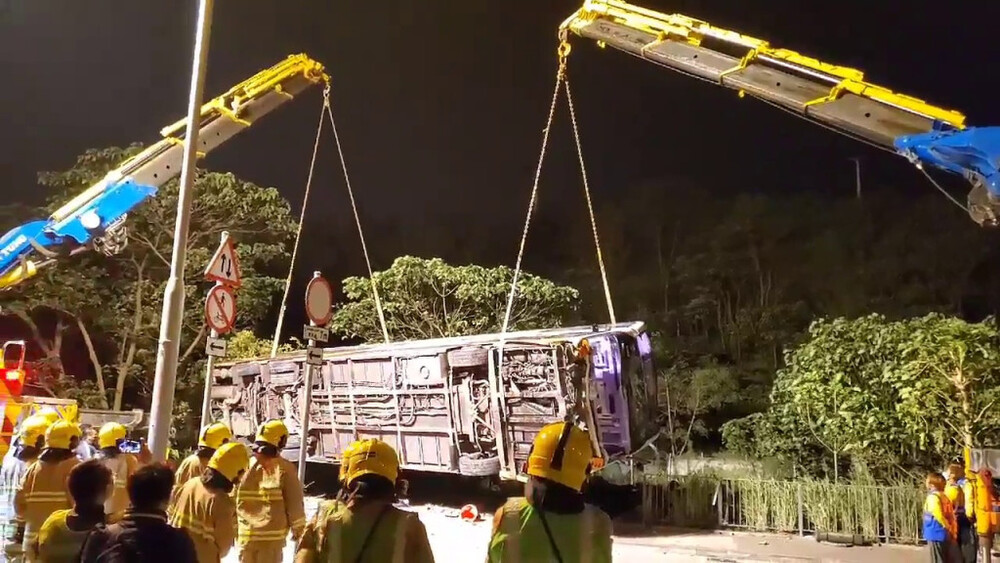 Driver arrested for dangerous driving in TKO bus side-turned accident
A bus accident on New Year's Day in Tseung Kwan O caused multiple passengers to be trapped and 12 to be injured, and the bus driver was arrested for dangerous driving after the police's investigation.
The accident happened at around 5 pm yesterday when a Citybus route 796P travelling along the LOHAS Park Road suddenly lost control, side-turned and rammed into the woods on the roadside.

A total of 31 passengers were once trapped.

Rescuers rushed to the scene with 10 firefighter vehicles deployed and 35 firefighters.

Most passengers were freed within 15 minutes, and one woman stuck by bus seats on the upper deck was rescued within 30 minutes.

Nineteen passengers did not need to take treatment, said the police. Twelve people aged between 39 to 76, including five men and seven women, were sent to the hospital as suffering minor injuries.

The bus driver was arrested after being accused of dangerous driving after the preliminary investigation.