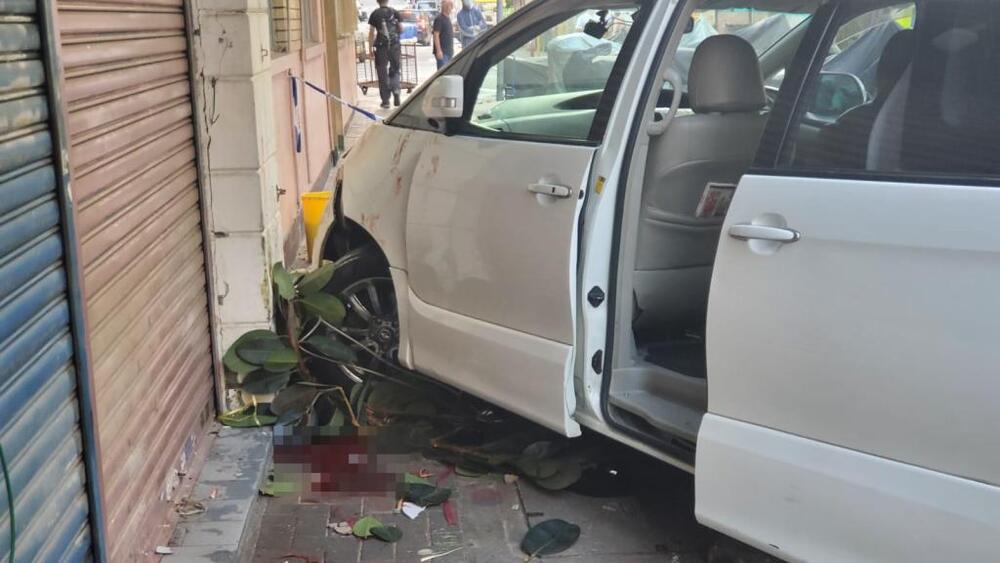 Driver arrested after one dead in Sai Wan Ho Street crash
A 61-year-old driver was on Thursday arrested after his white seven-seater mounted on the sidewalk on Sai Wan Ho Street and hit two pedestrians, one of them died shortly after the crash.
The incident occurred around 4.30pm this afternoon. The driver surnamed Tsoi was driving the car to leave but lost control, crashed into a sign and three parked motorcycles before it hit a closed florist shop and stopped.

Tsoi's car hit two male pedestrians, aged 67 and 51 respectively. The 67-year-old man surnamed Chui was once trapped underneath the front wheel on the left and fell in a coma. He was rushed to Eastern Hospital and was later declared dead.

Tsoi is the owner of an aquarium shop nearby and Chui is a taxi driver, according to live sources.

As for the 51-year-old man surnamed Wong, he suffered slight injury to his left shoulder and sent to hospital.

The street covered in blood stain, shattered vases and mud was cordoned off by police as they arrested Tsoi, who passed the alcohol test, for dangerous driving causing death.